When it comes to weddings, lots and lots of planning is done for this very special day especially for the dresses and their styles to go with it. There are lots of trending and traditional dresses for the brides but when it comes to men's wedding style, the groom, friends, or family members get confused about what to wear. When men go out shopping according to men's wedding style, they sink into deep thought for what to wear, what to buy, and will the dress looks good on them or is it according to the latest fashion trend while also being connected to the traditional style.
Men's Wedding Style Guide:
Here are a few style tips for men's wedding style. Read on and find out which men's wedding style suits you best.
Mehndi Dress For Men
The typical Mehndi dress for men will be a white Kurta shalwar and yellow Dupatta according to the traditional men's wedding style. To stand out in the crowd, the groom should go for an embroidered kurta usually a green color, the shade of mehndi that is, white shalwar and dupatta around the neck.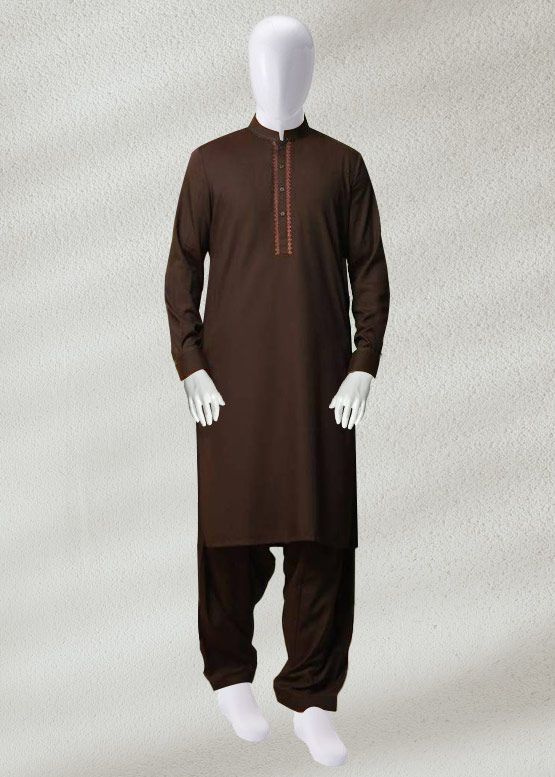 Other than the mehndi color, one can also go for white, sky-blue or beige, etc. As for footwear, one can go from sandals to the traditional khussa for men's wedding style.
Fashion Accessories
When it comes to fashion accessories for men's wedding style, one style does not last too long. The typical is wearing a silver or rose gold wristwatch or bracelet whichever suits your personality.
Bold Colored Sherwanis
Bold-colored sherwanis with embroidery on shoulders, sleeves, and chest give you a unique trendy yet traditional look. Or you can also go for light color sherwanis with bold colored embroidery on sleeves neck; chest etc to give out a contrast depending on your choice and the men's wedding style which suits you best.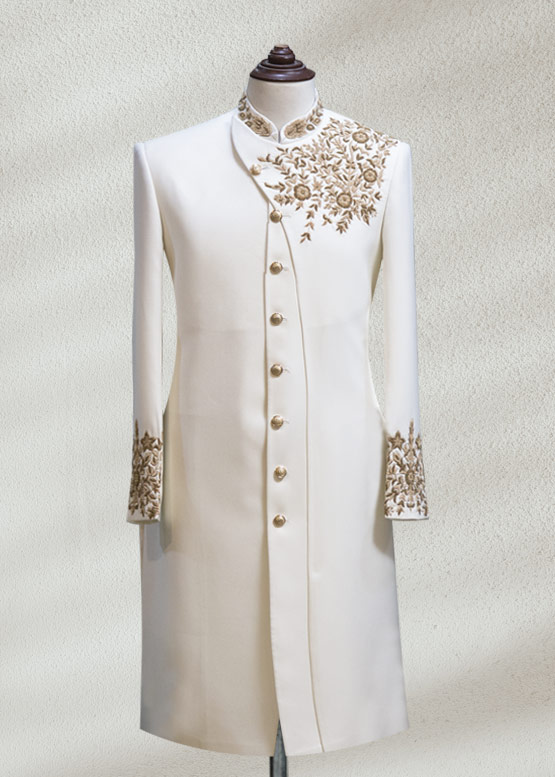 If you are going for a light-colored sherwani then also consider having the chapter, Kulla (turban) and footwear to be of bold colors as well for creating the same contrast which I mentioned earlier.
Go To A Designer
Last but not least if you are still confused about the men's wedding style then just go to a designer who is an expert in making you look good according to the men's wedding style guide and just let him do his job to make you look dashing in your wedding.
The wedding day is a very important event of everyone's life whether if its bride, groom or friends and families of the couple. No one wants to look ordinary when it comes to this special day.