The prince of Pakistani pop music, Sajjad Ali, has proven his mettle with numerous hits over the years, ranging from Tum Naraz Ho to Har Zulm. Although he has been missing in action lately, he has made history with his songs and his last release Baarish, starring Reema and his son, also garnered rave reviews.
Now, his son Khubi Ali, is following in his footsteps and claiming his space in the music industry with his debut single, Udaas – a rendition of Sajjad's 2005 track.
Much like his father, Khubi has struck the right chords and hit all the notes in this soulful rendition, leaving his listeners spellbound. His singing style is also reminiscent of Sajjad's and dare we add; his voice hits rights in the feels the same way too.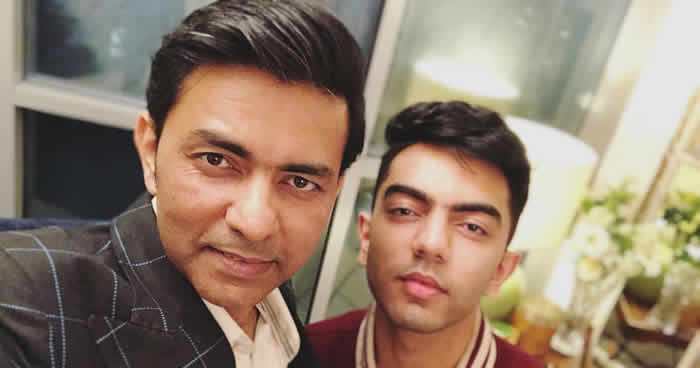 The song is evocative of the contemplation one is provoked to do while wandering alone in a cold winter evening. It reeks of an awakening while being grounded and simple. Written and composed by Sajjad, Udaas isn't your everyday amalgamation of gloomy thoughts, but more of a solace for those thoughts and the regrets that follow.
"Sajjad Ali Studios proudly presents the debut single of Khubi Ali. This song is for all the broken-hearted souls who smile their way through life with no complaints." reads the YouTube description of the song. "Udaas takes you on a beautifully melodic and melancholic journey through the fields of Love. After all, 'Iss tarah toh hota hai, iss tarah ke kaamon mein,'" it concludes.
Khubi's 3 minute music video is available on Sajjad's official YouTube channel. The song garnered over 81,000 views with 8.6K likes, since its release on Monday till the filing of this report.
Watch the music video here: