Mahira Khan seems to have found love in entrepreneur Salim Karim, if reports are to be believed. The latest buzz even suggests that the two got engaged in Turkey in the presence of their close family and friends.
In the latest photo that has found its way to the net, Mahira and Salim are dressed in formal attire, and are standing close to each other.
Read Also: Mahira Khan Shuts Down Troll Over Viral Pictures With Ranbir Kapoor!
This picture is reportedly from a party where the two were spotted dancing together. Rumour has it that they engaged in some PDA as well.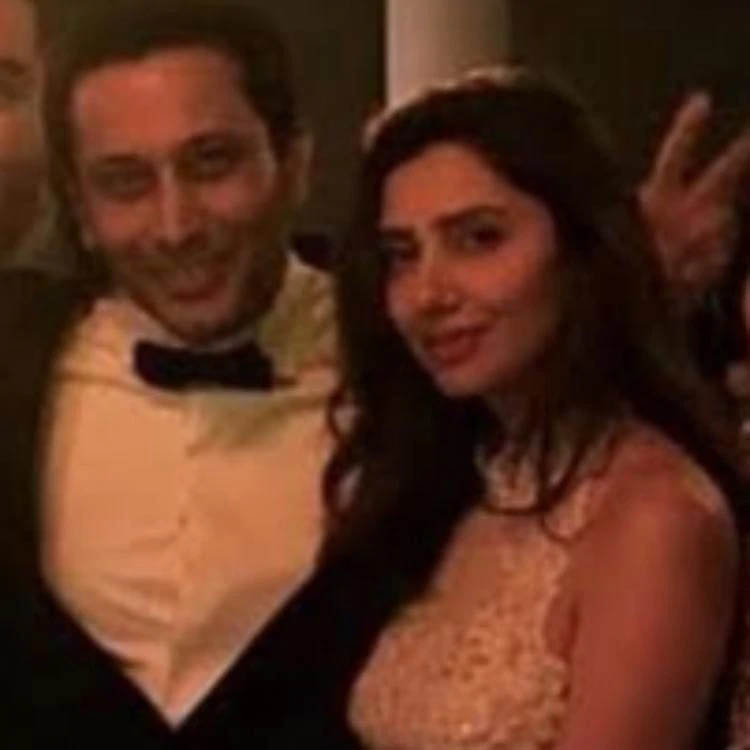 However, there is no official confirmation from either party. 
Salim Karim is the CEO of a Pakistani startup called Simpaisa. Just a while back, Mahira Khan had shared photos from a wedding party, and Salim Karim was standing right next to her.
Mahira Khan, who made her Bollywood debut with Raees opposite Shah Rukh Khan, was previously married to Ali Askari. They tied the knot in 2007, and got divorced in 2015. Mahira's son Azlaan was born in 2014.
In 2017, Mahira hit headlines when photos of her and Ranbir Kapoor smoking in New York did the rounds on social media. Trolls attacked her for smoking and wearing a short dress. Ranbir had come to her rescue and told the naysayers to back off. He said in a statement, "I've gotten to know Mahira in a personal capacity over the last few months.
She is somebody who I admire and respect, for her achievements and even more for the person she is.It is very unfair the way she is being judged and spoken about. What is also sad is the inequality in judgment just because she is a woman."
There were even rumours about the two dating. However, Ranbir dispelled all rumours when he started dating Alia Bhatt by 2018. -indiatoday