Aamir Liaquat Hussain is a Pakistani politician, columnist, television host, and comedian. Hussain is a top-ranking TV anchor and has been listed three times in The 500 influential Muslims worldwide, and is among 100 popular personalities of Pakistan.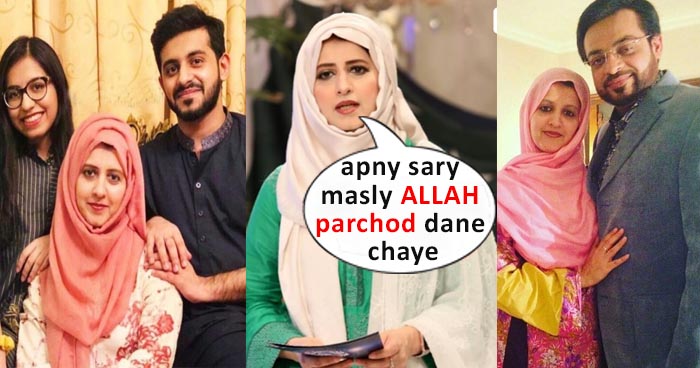 Syeda Bushra Iqbal is a Pakistani Show host who is well known for Naghma-e-Ramzan in 2019, and Rah-e-Naiki which was aired in the year 2003. Syeda Bushra Iqbal is the Ex-wife of famous Pakistani Shows host, Dr. Aamir Liaquat Husain. Bushra has 2 children she has a beautiful and adorable personality that is inspiring and educated.
Here is the video of Bushra Iqbal.
Would you like to read showbiz news and stories about actors? Click here for more Celebrity News and like our Facebook Page to keep up to date with the latest news from the entertainment industry.