Are you looking to add a few pounds? Whether you're trying to gain weight for health reasons or simply want to achieve a curvier figure, it's important to approach weight gain in a healthy way. Here are some tips for gaining weight the healthy way.
Why you might want to gain weight
If you're looking to add a few pounds of muscle, gaining weight might be a good idea. Gaining weight can help increase your strength, improve your athletic performance, and give you an overall healthier lifestyle. People who are trying to gain muscle often find they have more energy to get through their day-to-day activities and improve their physical stamina. Additionally, those who eat well and gain weight sensibly might find they look better in their clothes.
People who have an appropriate body mass index generally feel better about themselves when their clothing fits them properly and flatters their physique. But beyond these relatively superficial benefits of bulking up, gaining weight can also benefit mental health by providing a sense of accomplishment for many people; not to mention increased self-confidence as a result of getting into shape!
How to gain weight healthily
Gaining weight can be as challenging as losing weight, and if it's done improperly, it can have detrimental health effects. The best way to gain weight healthily is to opt for nutrient-dense foods that are rich in healthy fats, proteins, and complex carbohydrates. Be mindful of adding enough calories, but not too many–focus on high-quality ingredients rather than junk food.
Additionally, it's important to incorporate strength training into your routine at least three times a week; this will help build muscle mass while providing stress relief and improving mental health overall. Also try to balance out your meals with protein and complex carbs, like eggs and oats, or veggies such as broccoli paired with quinoa or beans. With focus and dedication, you will reach your desired weight naturally in no time!
Tips for gaining weight
Are you looking to gain weight? Putting on extra mass is no easy task – it requires commitment and dedication to your fitness goals. The good news is that, with the right habits and diet, you can be well on your way to seeing the results you're after in no time! It all starts with setting yourself up for success by ensuring that your meals are nutrient-rich, containing plenty of protein as well as complex carbohydrates.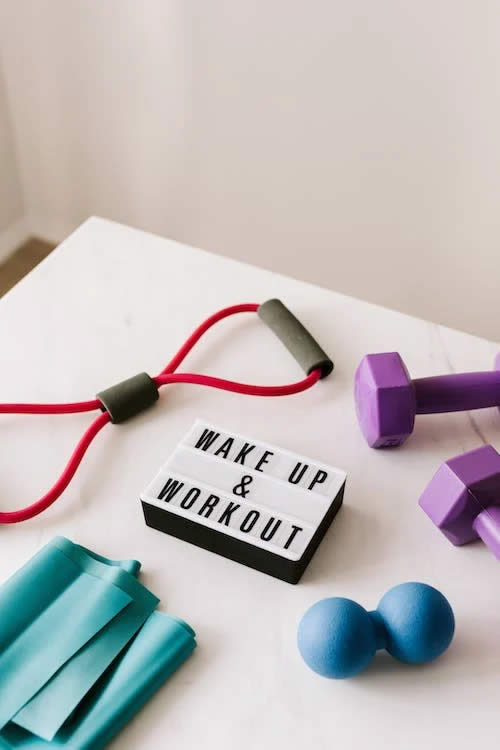 Eat at regular intervals – including a healthy snack between meals if need be – and make sure not to skip any meals. If possible go for foods that are high-calorie but also nutrient-dense, such as nuts, seeds, and avocados. Lastly, don't forget those strength training exercises – lifting weights will help build muscle mass which should lead to an increase in overall body weight. With these tips in mind, you'll be gaining a healthy amount of weight in no time!
Foods that help with weight gain
Eating healthy isn't always about cutting out certain foods, it can also be about adding them in! Eating the right types of food can help you to gain weight in a healthy way. Nutrient-dense foods like eggs, nuts, dairy products, beans and lentils, whole grain cereals and pieces of bread, and a variety of fruits and vegetables are all excellent for packing on pounds in a balanced way.
Calorie-dense snacks like granola bars, trail mix, or dried fruit can help to provide those extra calories when needed. This method of gaining weight provides essential nutrients that your body needs to function while avoiding empty calories such as those found in fried foods or processed snacks. To make sure you gain weight in the right way, don't forget to stay active and find a balance between healthy eating and good exercise.
Exercises to help with weight gain
If you're looking to gain some extra pounds, there are plenty of exercises you can do to help. Regular weight training is a great option – it not only helps add lean muscle mass, but it also boosts your metabolism, meaning that you'll burn more calories even when you're resting. R
resistance band exercises are another excellent way to put on some extra pounds in all the right places – they offer the same benefits as weights, plus they're light and portable so you can exercise at home or outdoors. Finally, don't forget about cardio – not only does it enhance your lung and heart health, but it's a great way to build body strength and tone. Try different exercises each day to keep things interesting and before you know it, those pounds will start stacking up!
When to see a doctor about weight gain
Most people experience some amount of weight gain throughout their lifetime, such as during the holidays or after a period of inactivity. However, if you've seen an unexpected increase in your number on the scale that doesn't seem to be due to any changes in your lifestyle or eating habits, it may be time to see a doctor.
A healthcare professional can help determine whether the weight gain is caused by something serious like an underlying medical condition, and they can provide guidance on how best to address any issues related to it. Seeing a doctor when you notice an unexpected increase in your weight can give you peace of mind and ensure that you're getting the best possible care.
In conclusion, gaining weight can be a complex process, but it doesn't have to be. With the right plan and diet routine, you can successfully reach your desired weight gain goals. It is important to always consult a doctor if you are at risk of any medical issues that could be made worse by trying to gain weight.
Additionally, eating plenty of healthy fats and proteins, along with incorporating exercise into your routine will help to make sure that your weight gain is both successful and healthy. With healthy eating habits, patience, and dedication you can achieve the weight gains you are looking for without having to worry about any potential health risks