Out of the entire 24 hours in a day, our favorite hours are the ones we spend sleeping! Why shouldn't they be? It's just so easy to lay down in bed and let go of all those real-life related stresses that keep us hustling all day long!
When it comes to a relaxing sleep, our top priority is always The Linen Company! It's that one place where we know that all our bedding needs will not just be met, but will be met in the prettiest and warmest way possible!
An Array of Choices!
If you're looking for different varieties of bedding items and don't want to go from shop to shop – then you don't have to look any further! Find everything bedding related in one place: The Linen Company.
They have a diverse range of printed bed sheets with florals, gardens, and meadows consisting of beautiful color palettes that are bound to match whichever aesthetic fits your bedroom! If you're looking for something minimalist, yet something that exudes sophistication – then their solid-colored bed sheets are the way to go. Encompassing beautiful colors such as plum, maroon, bottle green and so much more, these bed sheets are perfect for every season!
An Amalgamation of Comfort
Don't leave your bed hanging just yet! Especially with the winter season coming up, layer it up with bedspreads and duvet covers – because who doesn't love a layered and cozy bed, right? At least we do! Use their down and feather duvet cover fillers for extra coziness and warmth throughout the long winter months.
Design different combinations of solid-colored bed sheets with printed duvets and create the prettiest sleeping spaces for yourselves! The sweeter the bed, the sweeter the dreams!
Their collection of duvets doesn't just end there! Their waffles duvet covers come in a range of splendid colors that are sure to add extra warmth as well as give an oomph factor to your bedroom!
Say Hello to Your New Snuggle Partner!
There's nothing better than a little me-time before you dive straight into bed! Wrapping yourself up into the plushiest blankets while you enjoy your evening cup of tea as your favorite show plays in the background or you're fully invested in a new book – this perfect scenario is just a step closer now!
If you want added levels of relaxation, then their sherpa weighted blankets are the perfect option for these winters, promising to keep you warm and comfortable throughout.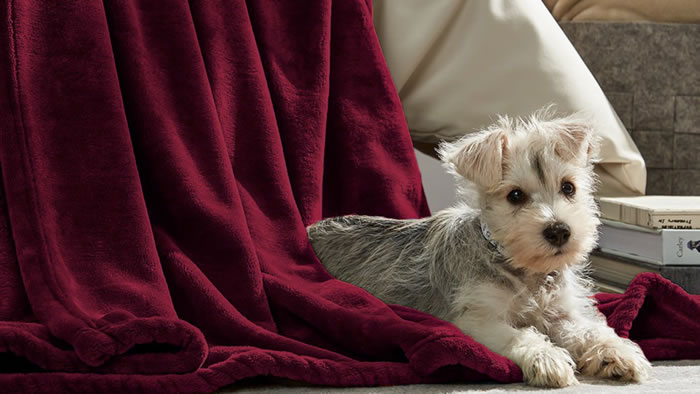 We Know You'll Love This Too!
Your bedroom is incomplete without a little accessorizing here and there! It's always important to add a few personalized touches with subtle details that are evident parts of your own personality. Use intricately designed cushions that not only act as decorative and accent pieces but are also highly comfortable, especially when paired with their microfiber cushion filling.
If you thought we were done just yet – that's where you're wrong! A few steps away from your bedroom, walk into your bathroom and create the serenest space for yourself by using the softest cotton towel sets from The Linen Company. Forget going to spas and instead bring a spa-like experience right to your doorsteps with their high absorption and soft qualities.
We claimed that The Linen Company has everything and hence, proved! Happy shopping!