Dua Zehra's case is taking new turns with it's every new video. Recently a birthday video has popped up on social media where missing girl Dua Zehra is spotted celebrating her birthday with her husband Zaheer Ahmed.
A video went viral of Karachi's missing girl Dua Zehra celebrating her birthday with her husband accompanied by in-laws at a restaurant in Lahore. She seems to be happy and enjoying life. Although Sindh High Court earlier released an order to recover and present Dua in court.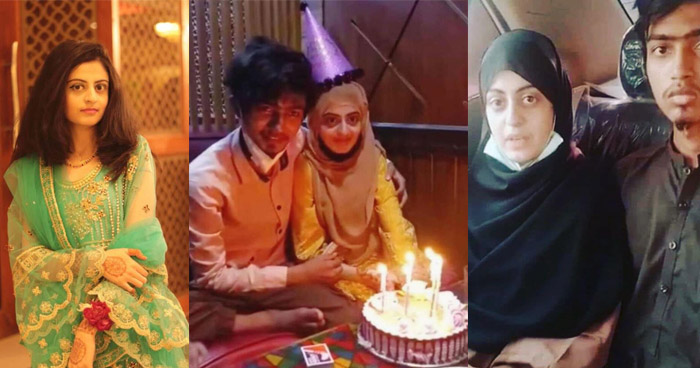 Their closeness and intimacy are speaking something else. Since the beginning of this case, it was suspected that the girl is under some unseen or untold pressure and there's someone behind all these agendas who's making her giving statements. These statements were considered not to be hers.
Dua went missing ten 20 ago. Zehra and her family live in Shah Faisal Colony's Golden Town area. The incident came to light after Zehra's father Syed Mehdi Ali Kazmi made a video with charity organization JDC's Chief Zafar Abbas in which they requested people to look for their daughter. 
Here is the video of Dua Zehra Celebrates Birthday.
Would you like to read showbiz news and stories about actors? Click here for more Celebrity News and like our Facebook Page to keep up to date with the latest news from the entertainment industry.