News channel Express TV has expelled Amir Liaquat Hussain from their team. The news doesn't come as a surprise as Aamir Liaquat is often seen crossing limits on-screen while controversies have always been around him.
The main reason for this action hasn't been revealed yet but due to Aamir's recent antics with fellow actors of the industry and the controversies he was caught up in, gave a clear hint of his future on-screen.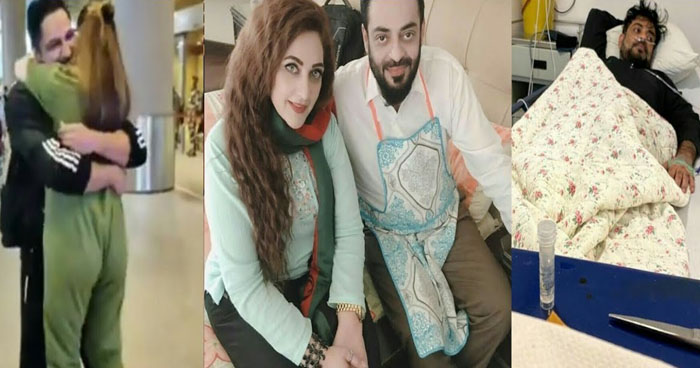 One of the recent controversies involved a girl appearing in front of the public and claiming to be his third wife on whom he was cheating. Although after a crossfire between the two, the controversy died down but it was alarming for Aamir's reputation.
Another controversy blew up in Aamir's face because of the way he treated Saboor Aly during his TV show. He appeared flirtatious with the actress which made her very uncomfortable during the show. He kept making unnecessary remarks on which Saboor lost control and slammed him to respect her.
Expulsion from the Express TV channel might certainly be the reason for his own actions. He ruined his reputation through his own faults which might be beyond repair this time.
Aamir has also unfollowed Express TV from his official Instagram handle.