In The statement Malala Said, "I am not sure if I will ever get married. I still don't understand why people have to get married. If you want to have a person in your life, why do you have to sign marriage papers, why can't it just be a partnership"
Since her statement has been doing rounds on the Internet, it has also received fierce criticism from the netizens.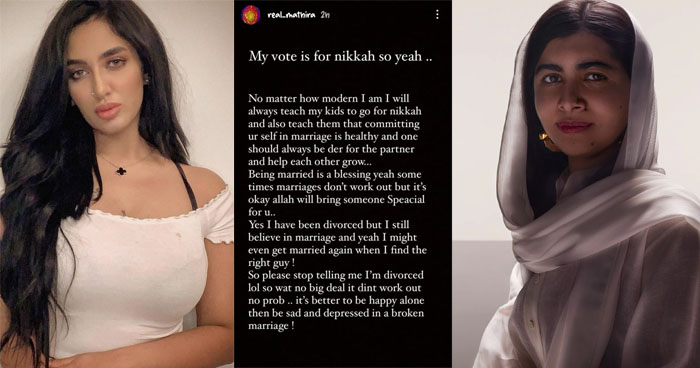 Malala's philosophy about marriage and her Belief that signing marriage papers (Nikah) is worthless has outraged model and actress Mathira who took to Instagram to share her opinion on the importance of nikkah.
Mathira shared her opinion in a detailed note on her Instagram story.