Bollywood star Aishwarya Rai Bachchan and her eight-year-old daughter have tested positive for the new coronavirus, a day after the actress' father-in-law, acting legend Amitabh Bachchan, and her husband Abhishek were hospitalised for the same ailment. Maharastra state's Mumbai civic official Suresh Kakani on Sunday said Aishwarya and daughter Aaradhya Bachchan tested positive for COVID-19 and would likely remain at home as they were asymptomatic.
The Bachchans are often called Bollywood's first family. Amitabh Bachchan's wife, Jaya, is also an actress and a one-time member of Parliament. Jaya has tested negative, Kakani said. Aishwarya, a former Miss World who often features on "most beautiful" lists, has worked in several Bollywood and Hollywood films. She is a brand ambassador for dozens of multinational companies. Meanwhile, the Nanavati Super Speciality Hospital in Mumbai said Amitabh Bachchan, 77, was in stable condition with mild symptoms in an isolation unit.
His son, Abhishek Bachchan, 44, had tweeted Saturday night that he also tested positive and was in the hospital. Their bungalow in Mumbai has been marked a containment zone, with no one allowed to enter or exit. "Only essential supplies will be allowed," Kakani said. A total of 16 family members and staff had been tested, and more results were expected on Monday. "I have tested COVID positive … shifted to Hospital … hospital informing authorities … family and staff undergone tests, results awaited," Amitabh Bachchan said in a tweet on Saturday.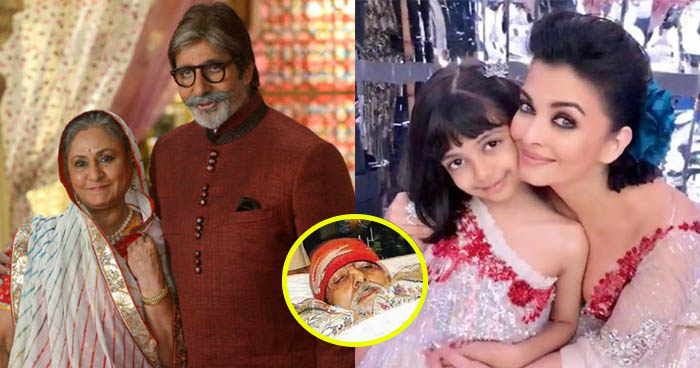 A Bollywood legend, Amitabh has been leading the way in the country's fight against the coronavirus, appearing in public service advertisements. He joined the film industry in 1969 and has acted in more than 200 movies. Affectionately known as "Big B", Amitabh shot to stardom in the early 1970s on the back of roles in huge hit movies such as Zanjeer and Sholay. He suffered a near-fatal injury during the shooting of an action scene on a film set in 1982 and was in critical condition for several months.
Millions of Indians revere Amitabh, hanging on his every word, seeking his blessings and congregating outside his Mumbai bungalow every year on October 11, his birthday. The Bollywood doyen is a keen user of Twitter, where he has 43 million followers, and his career has branched into television presenting, business and politics, as well as countless commercial endorsements.
His films still open to packed cinemas across India, but his new movie – comedy-drama Gulabo Sitabo – was released on Amazon's streaming service because of coronavirus restrictions. Bollywood recently resumed film shoots after a months-long hiatus following the imposition of a nationwide lockdown in India in late March.
But actors over the age of 65, such as Amitabh, are banned from the set because of their vulnerability to the virus. India's nationwide coronavirus toll is nearing 850,000 cases – the third highest in the world – with 22,674 deaths. On Sunday, the country saw a record surge of more than 28,000 cases. Mumbai, India's financial hub and home to the Bollywood film industry, has emerged as the epicentre of the country's outbreak, reporting 91,745 infections and more than 10,000 deaths so far.