When the actresses choose to express themselves, Pakistanis start commenting disgracefully on their character, their name, and their profession. Every day, Pakistanis are actively commenting on the pictures of these actresses, questioning their morals, their religion, their character, and whatnot. Whatever these actresses do, they are always targetted by the locals.
Read Also: Amna Ilyas Receives Backlash for Her Recent Instagram Post
Now, this is happening in the case of Amna Ilyas and Mahira Khan as well…who just tried to show their love for one another in a cute boomerang, but Pakistanis couldn't control their thinking. A boomerang they made with a pout face went viral on numerous social media profiles. It is a harmless boomerang, tbh. They are just showing that they are two comfortable friends.
Watch their Boomerang Here: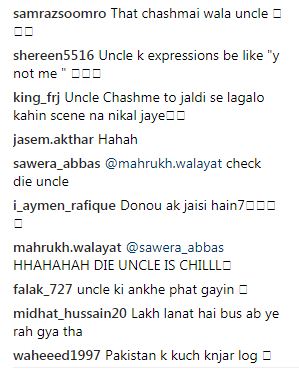 Read Also: Mahira Khan Faces Social Media's Wrath Yet Again!
This just shows the mentalities of these people who are commenting such vile comments on the pictures of people who may not even end up reading the comments. Both Mahira Khan and Amna Ilyas are comfortable doing what they like – working and making a name for themselves. But the way Pakistanis comment is just sad to see how they think of two women are just enjoying some time together.