The much-anticipated shows during Pakistan Fashion Week ensure the fash pack aptly unwind their minds, courtesy of designers festooning catwalks with designs and enterprises that speak to them. But did those designs speak to me? That is the question.
Day two was chock-full with all breeds of unusual, bravura, and memorable fashion displays – and of course, the mundane and dreary.
While some models took to the runway wearing floor-length billowing lehengas, others sported hefty boater-style dresses. One dapper aspect about Day 2 – men's styles were better epitomised. The show threw up an inexplicable array of elaborate and risqué separates that were simply cut above the rest.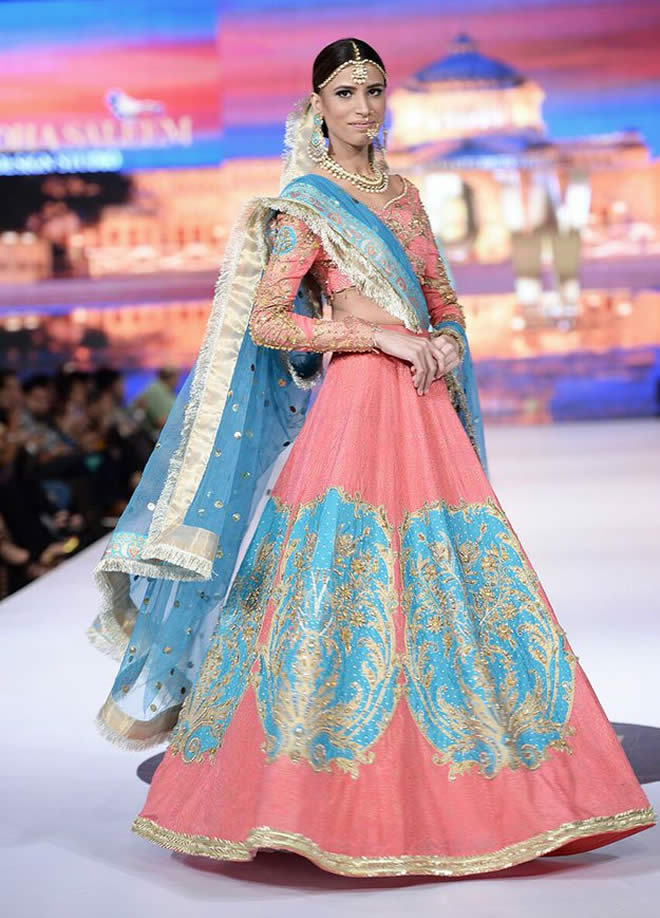 Wardha Saleem
Enthused by the 'Dholak', Wardha's collection was HOT – yes, in block, bold letters. Taking the customary-mehndi-bride style up a notch, the ensembles emitted a splash of vivid hues that demanded attention – and she surely had all of mine.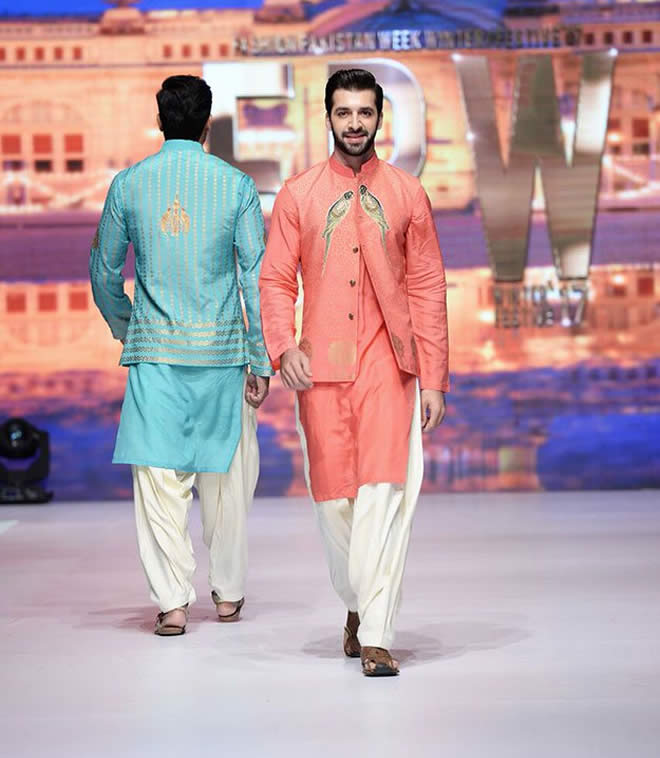 Teaming kamdani tradition with up-to-the-minute design techniques, Wardha transformed her runway into a vibrant melody of attires that I just wanted to adorn – right away. Exquisitely crafted cholis and glitzy ghagras with lavish embroideries and a dash of truck art patterns made her entire assortment unforgettable and a half – and that includes the dapper men's wear. Simply remarkable.
Emraan Rajput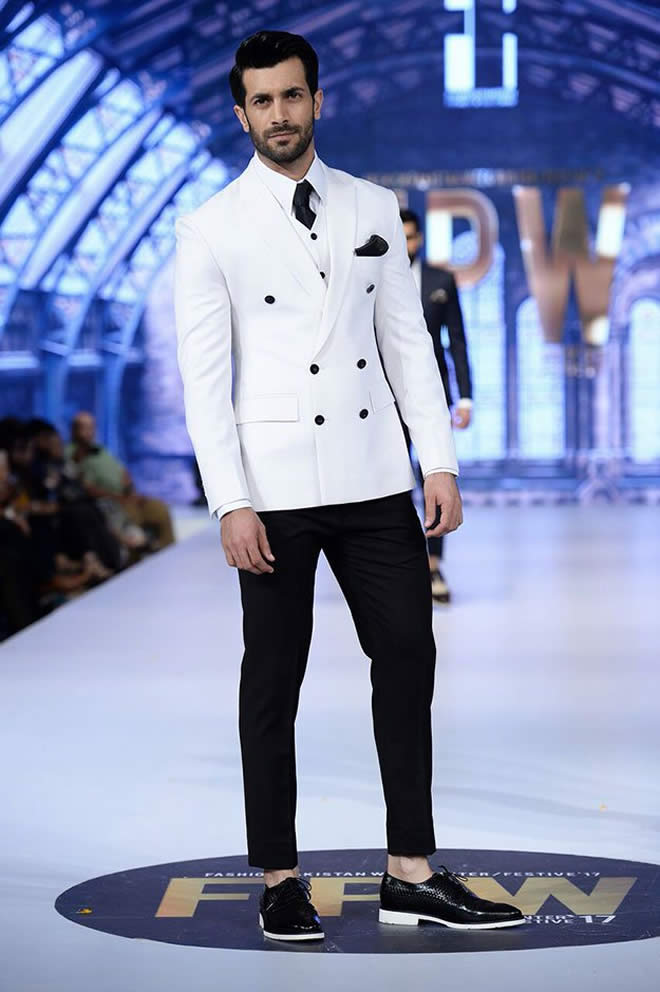 'The Gentlemen's Club' collection exhibited a range of premium suits for men. I could tell that Emraan has made use of the finest fabrics available but I didn't consider the suits timeless or noteworthy. His take on the classic white blazer with chunky black buttons was anything but classy. Some suits most certainly had that edgy feel but they were more tacky than funky.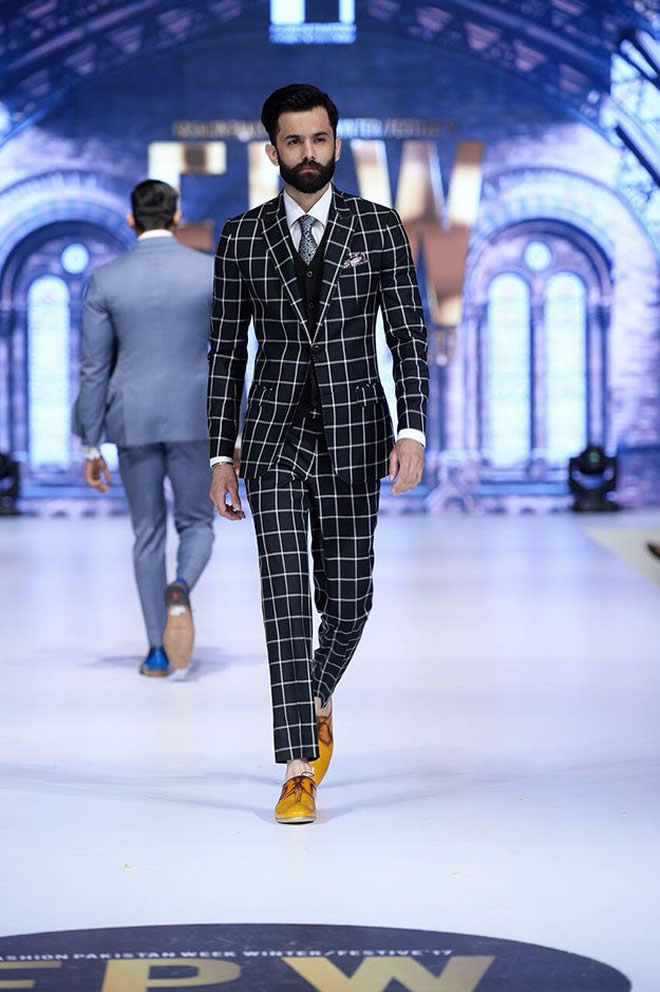 A man's suit is definitely his weapon but this gamut of garbs didn't slay. There was nothing new-fangled as such and I have no doubt a lot more could be done with all that luxe fabric. And a piece of advice – maybe work on pocket square skills and designs – if done right pocket squares can create the right kind of havoc!
Sadaf Malaterre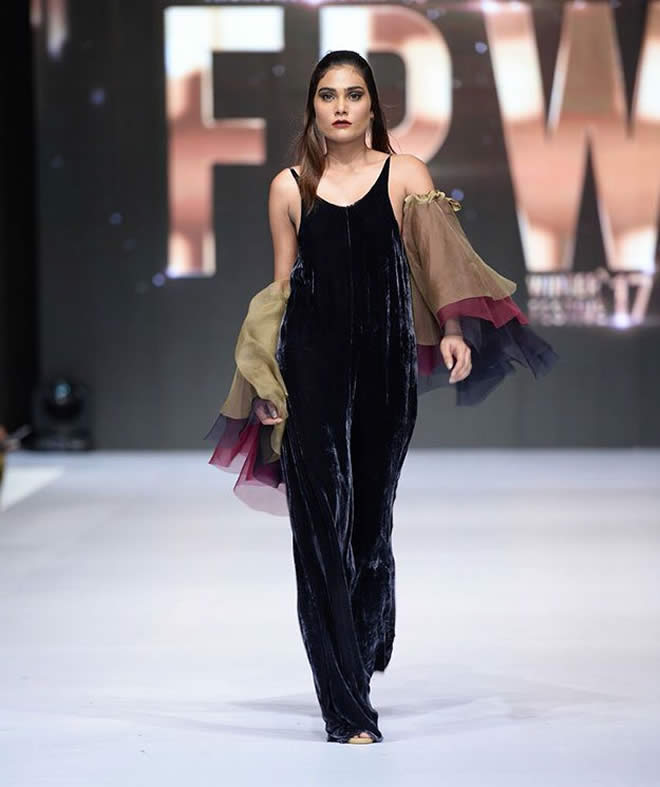 Sadaf's collection was fixated on the light-hearted Western side of lasses that exude a fashion forward presence – and thank God for that! Oscillating from relaxed-fit designs and wide-legged sumptuous pants to ambitious capes and slinky-chic add-ons, the collection chiefly assimilated a concoction of wispy dark hues and deluxe fabric that grabbed the gaze of onlookers.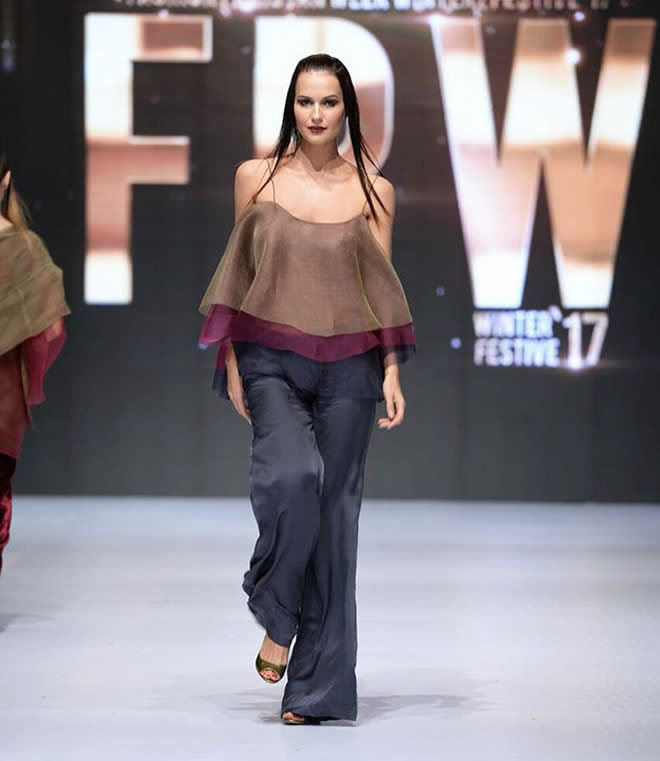 Also, velour has never made such an epic impact! Spaghetti straps were missed and I'm psyched that Sadaf made sure they made a spectacular comeback.
HEM
'The Royal Majesty' collection was unquestionably grandiose. A stifling merger of local craftsmanship and an untried modern twist added to the serenely stunning variety of outfits. A muted colour palette festooned by a cluster of embellishment techniques made HEM'S designs stately without losing that delicate touch.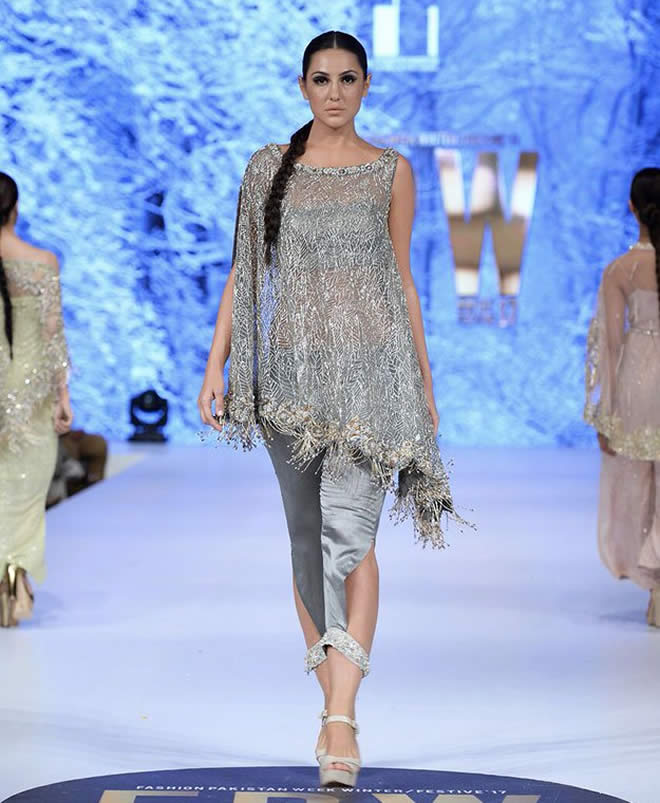 The ramp was aglow with cosmic patterns with attention to details like the hems and sheer fabric that captured bystanders. The trendy ensembles dazzled with skilful beadwork and wafting frills.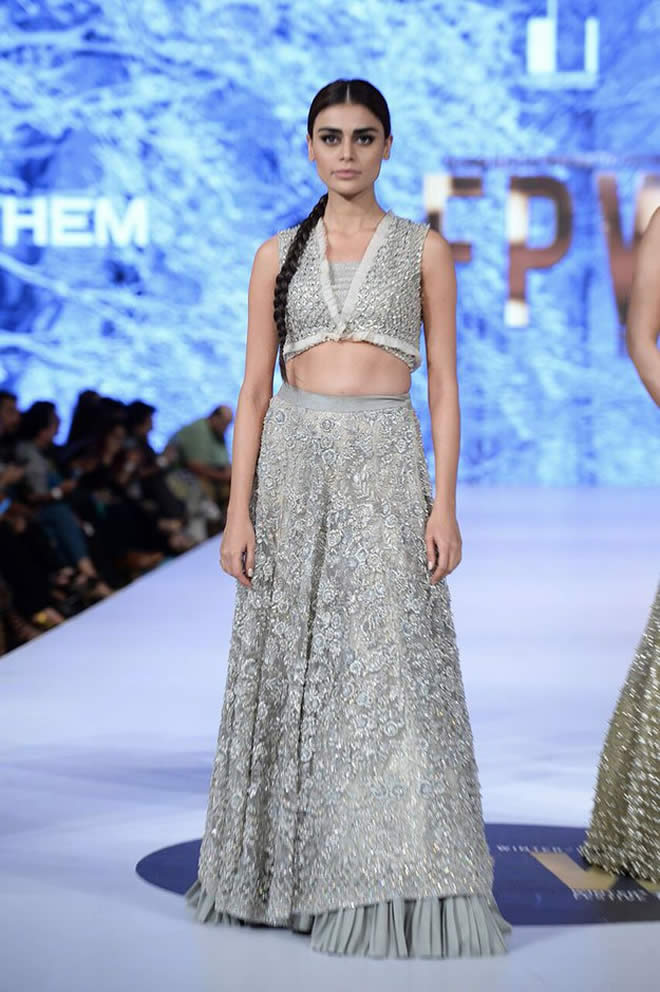 And the models extensive plats were just magnificent – and so refreshingly ethnic. The garments were grace personified.
Deepak Perwani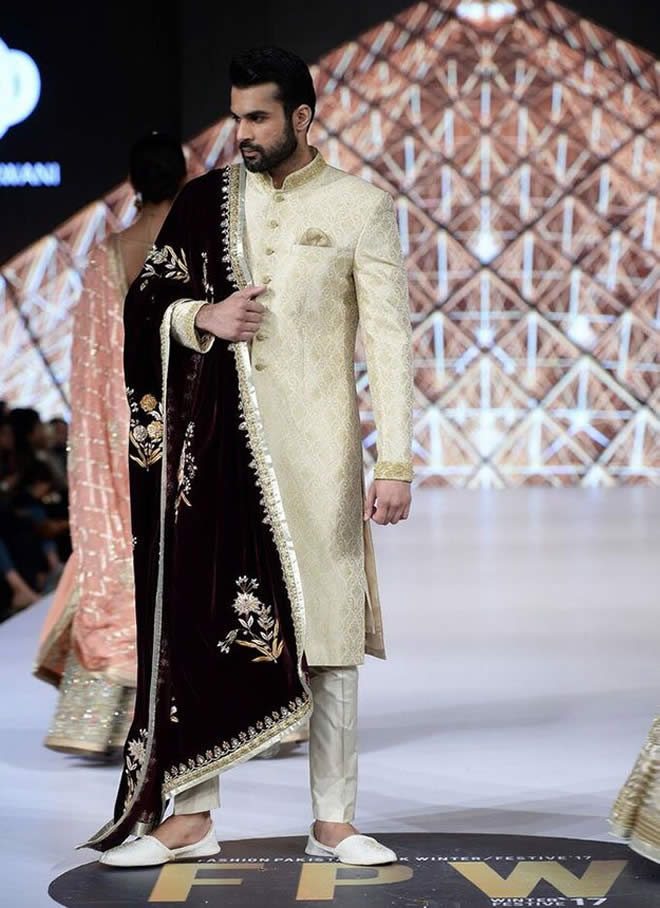 Inspired by the heritage of the sub-continent, Deepak Perwani showcased 'Gold Dust', an assortment of bride and groom wear that boasted ethnic panache, delightfully married to contemporary knack. There were some pieces that were outright delish and could calm the nerves of any bridezilla!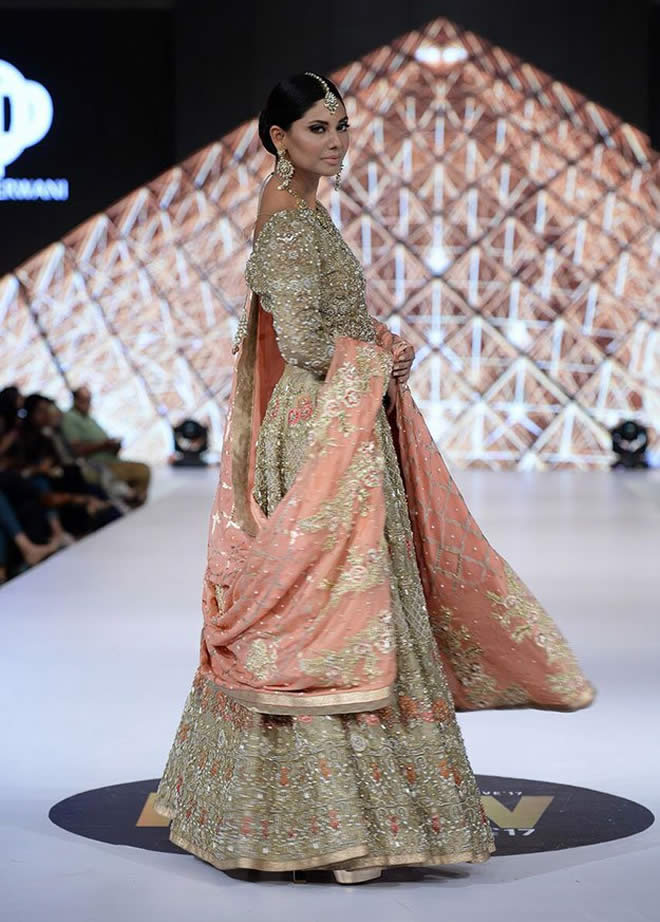 And the traditional old-school groom wear squealed Nawab-ish regality. From the antiquated-but-sultry sherwanis to the intricately crafted lehenga cholis, splendidly harmonised with jewellery by Sherezad, permeated the air with a festive ambiance – and I totally missed my Lucknowi great-grandmother!
Sanam Chaudhri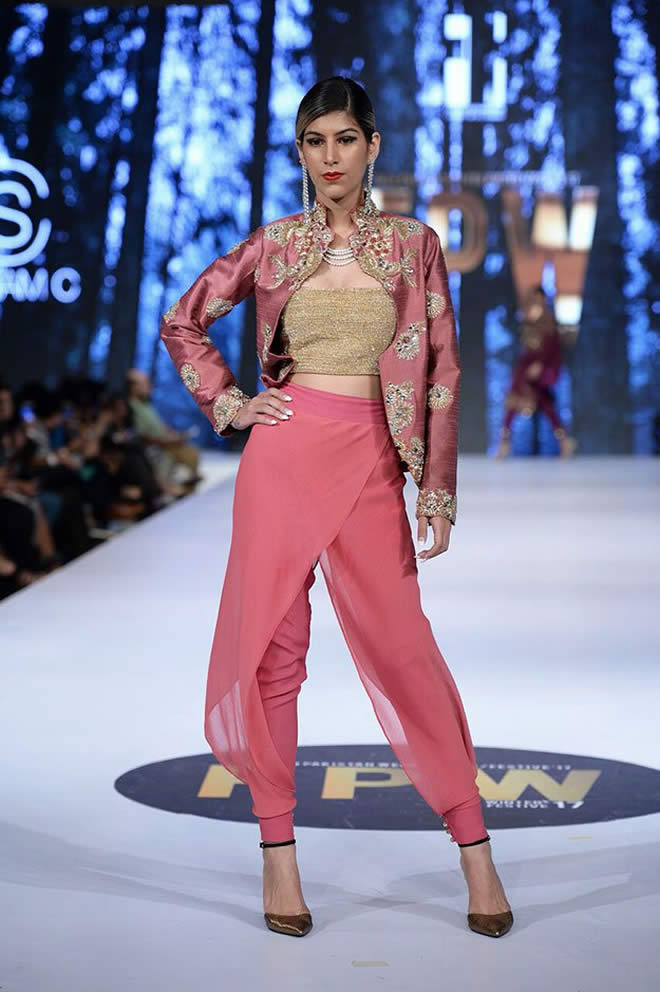 Sanam's 'Pandora' collection was a mishmash of the East and West – it was a hodgepodge that didn't really garner constructive attention. Apart from a couple decent outfits, the rest featured a bevy of confused silhouettes.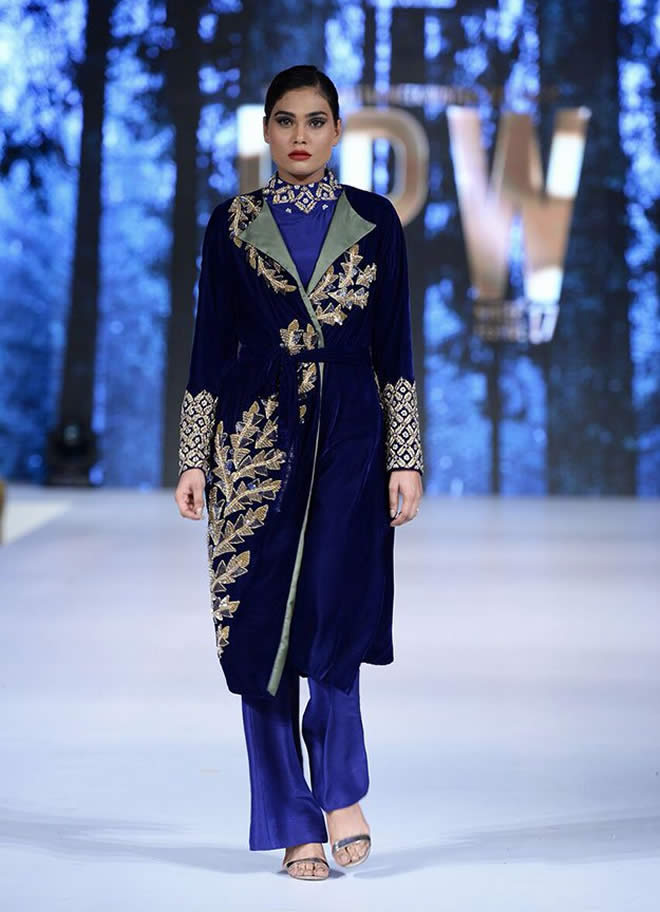 As much as I'm absolutely obsessed with androgynous styles, this collection was either wannabe masculine or border-line feminine. The fluid shalwars, the gallant shouldered peplum coats and the been-there-done-that pleated skirts and wide leg pants failed to stand up to the rest of the competition hurled by the other designers.