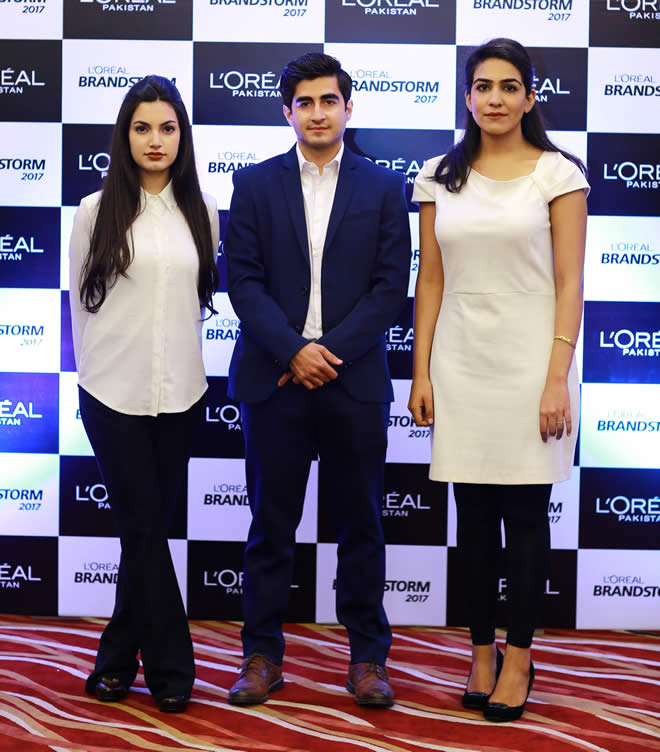 LOreal, the world's leading beauty company, will be hosting 6 students from Pakistan in Paris at the World Finals and Awards Ceremony of L'Oréal BRANDSTORM. Brandstorm is a unique innovation competition hosted by the L'Oréal Group to allow students to unleash their creativity and showcase groundbreaking ideas.
This year, LOreal reinvented the concept by transforming the business competition into an innovation incubator for talents and projects. The goal is to enable students to go beyond living the life of a L'Oréal employee and allow them to transform their original ideas into reality. In order to attract innovators from all majors, this year's competition allowed the students to participate in two challenges: "Brand Challenge" for business profiles and a "Tech Challenge" for engineers and tech profiles.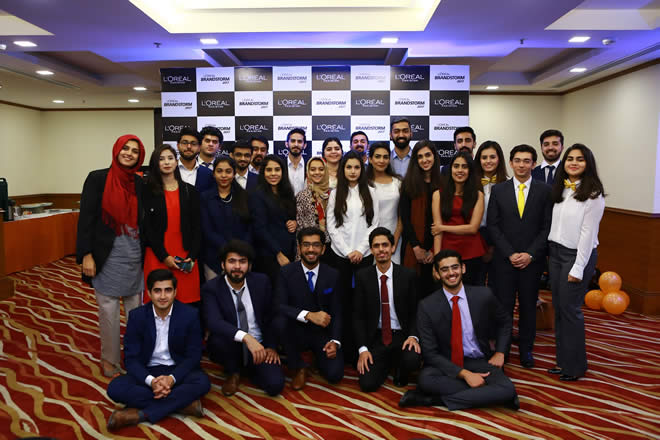 Speaking about the competition's importance for L'Oréal Pakistan, the Human Resources Director Hassan Qazi said; "Brandstorm at L'Oréal has been an ultimate innovation competition going back to 1992. Brandstorm program has allowed us to share our passion for beauty with innovators around the world, including in Pakistan. It is through this competition that we are able to spot the best young talent which has become the driving force behind the success of our business."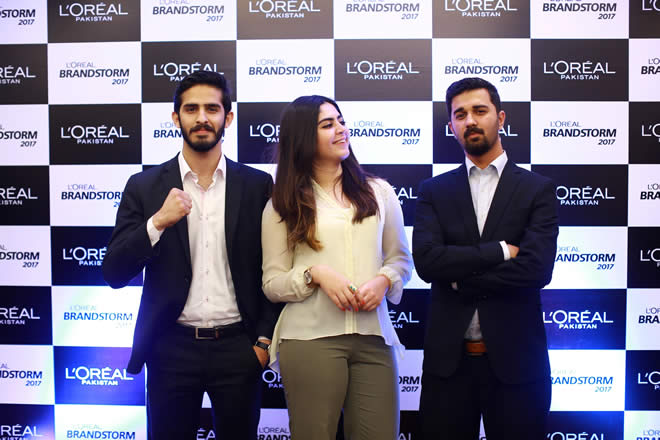 This year more than 400 teams participated in the competition from Pakistan, two of which were selected for a chance to represent not only Pakistan, but also the entire Middle East North Africa Region. Muhammad Usman, Geena Parvaiz Saleh and Aleena Iqtidar from Team Gosling (Lahore University of Management Sciences) will be competing to win the Brand Challenge while Mubashir Ghani Khawaja, Mahnoor Abrar and Shayan Sikander from Team Surge (National University of Sciences & Technology) will be competing to win the Tech Challenge of the competition. Winners of Brandstorm 2017 are eligible for a 10,000 Euros grand prize along with a chance to start their career with the L'Oréal Group.
Talking about their experience so far, members from Team Surge said, "Brandstorm has brought a huge and drastic change in our lives, in terms of achievements, in terms of communication and confidence. You do not know how good it feels to achieve something so huge and be able to represent your country at an international platform until you have done it. We cannot wait to present our ideas in Paris!" Here is to hoping that both the teams bring the trophy home!