In the lead up to the 10th PFDC Sunsilk Fashion Week being held from the 13th to 15th of April 2017, the Pakistan Fashion Design Council reveal their participating designers, textile houses and high-street brands along with information on the new show concept and their evolving corporate synergies.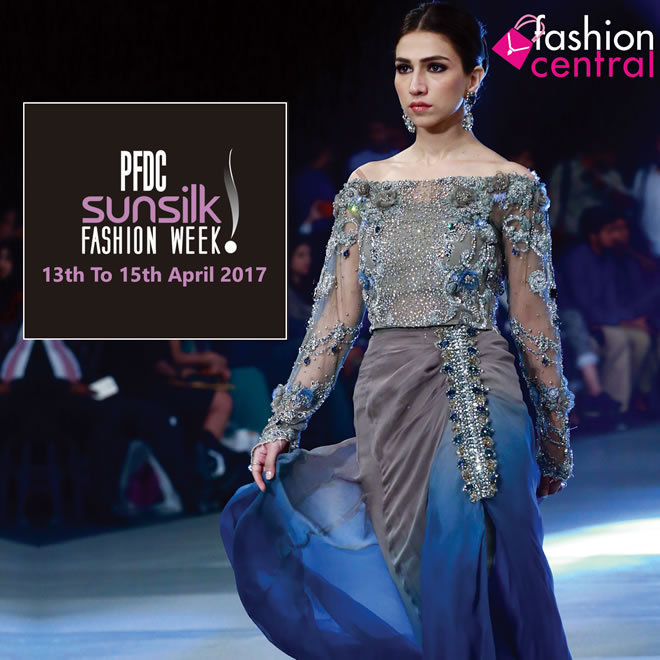 To this end, the PFDC introduces three distinct segments as part of PFDC Sunsilk Fashion Week including: Designer Luxury/Prêt collections from Adnan Pardesy, Ali Xeeshan, Amir Adnan, Asifa Nabeel, Generation by Khadija Rahman, HSY, Khaadi Khaas, Misha Lakhani, Republic by Omar Farooq, Saira Shakira, Saira Rizwan, Sana Safinaz, Sania Maskatiya, Shiza Hassan, Tena Durrani, and Zonia Anwaar.
In addition to the aforementioned Luxury Prêt showcases, #PSFW17 High-Street prêt-a-porter shows will feature: Cynosure, Faiza Saqlain and March by Ali Merch highlighting contemporary affordable ready-to-wear apparel. PFDC also introduces for the first time, a High-Street Luxury Prêt segment featuring Cross Stitch, Ethnic by Outfitters and Sapphire. Textile Mill/Voile shows will feature: So Kamal, Noor by Saadia Asad and Rang Rasiya.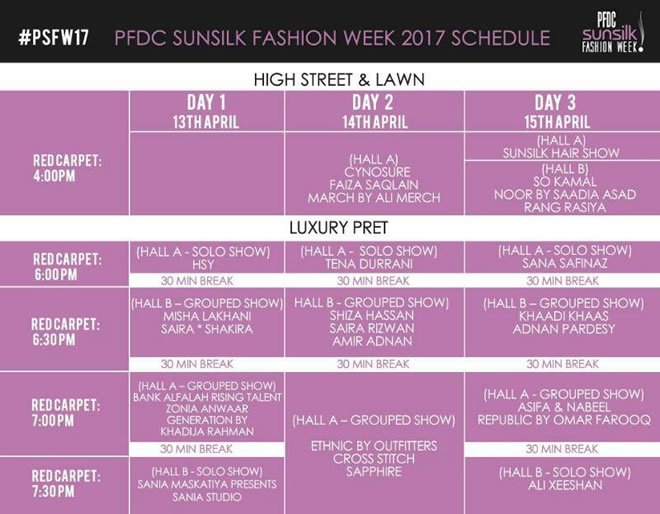 Further the PFDC extends their collaboration with Bank Alfalah again this season. With over five years of collaborative partnership between PFDC and Bank Alfalah, for #PSFW17 the PFDC and Bank Alfalah, in cognisance of the growing need for sustainable mentorship and injecting new talent into the industry, have worked together to give more scope and depth to the rising talent show and transform it into a medium-long term proper mentorship strategy over 5-6 months. Bank Alfalah in this respect collaborated with the PFDC to draw on their expertise to: Scout, Mentor, Refine, Project and Retail.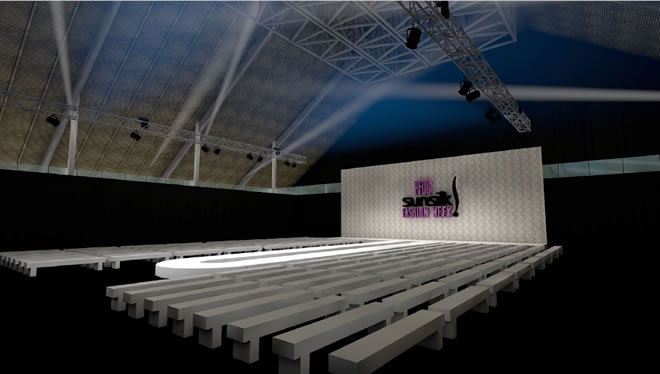 To this end, the PFDC and Bank Alfalah have devised effective short and long-term goals, which incorporate all year around activities with a three-year projection for taking talent from the Rising Talent Platform global. The process started with 22 designers having been scouting by the PFDC with the PIFD from across Pakistan who were first shortlisted in August 2016. 4 designers were further shortlisted out of the above mentioned – to translate their vision into a collection at #PSFW17. Each of the designers has then in turn been given a mentor for their collection. These 4 emerging designers for #PSFW17 are Sharoze Tariq, Kokab Alvi, Zainab Hamid, and Amna Sheikh and this season they are being mentored by Maria B. and Kamiar Rokni.
These designers will also be given free show space at the PFDC Fashion Active and subsidised rack space at the PFDC store. Indeed, PFDC is committed along with Bank Alfalah to nurture the Rising Talent with a clear cut goal of taking the shortlisted Rising Talent to be represented at the International Woolmark competition at the end of 3 years. PFDC is the sole nominating body from Pakistan for the International Woolmark Prize.
As announced earlier this 2017, the PFDC is also introducing to the fashion industry an evolved show concept and structure with an aim continue to advance the pioneering platform towards an international and global standard and standing. The concept behind this structural change to the show format is to give each day of the fashion week a curated experience featuring either a solo designer or grouped designer/high street retail/lawn shows. Each of these shows will be divided between two entirely separate show spaces and two independent ramps within the same venue in their respective time slots [no coinciding or simultaneous shows], a first in Pakistan.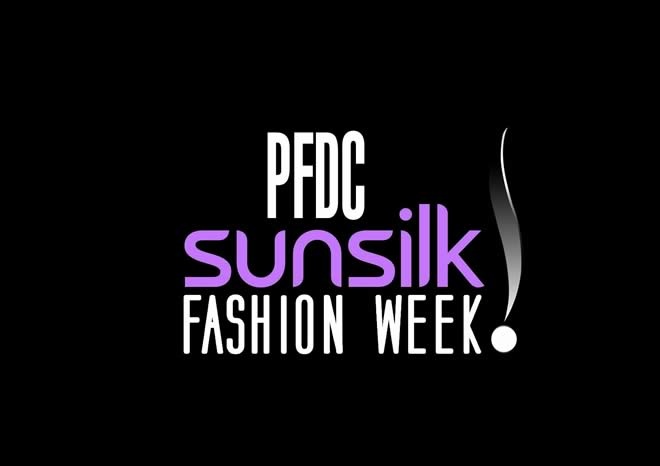 Indeed, this comes as a deliberate move from the Council to grow fashion week into a more exclusive and premium platform allowing fashion houses rather more independent showcases within the fashion week diaspora and to therefore show to more selective and dedicated audiences.
In addition to this, PFDC has also engaged globally seasoned experts from the UK to create a first of its kind production team comprising of specialists for lighting, sound, choreography and set design with the London based Mustang Productions, headed by Sadia Siddiqui at the helm as the producer and show director for PFDC Sunsilk Fashion Week for 2017.
The PFDC is proud to continue their partnership with Sunsilk as their title sponsor and Bank Alfalah as official banking sponsor while also introducing Telenor as the official digital partner, Slice as their official beverage partner, TCS as the official logistics partner, Borjan as the official footwear partner, Ink Factory as the official printing partners with Pak Suzuki Motors and British American Tobacco as the associate sponsors.
PFDC Sunsilk Fashion Week will have N-Pro/NGENTs as official hair and makeup stylists, Maheen Kardar Ali for front stage management, Production 021 for backstage management, Kamiar Rokni from The House of Kamiar Rokni as the official spokesperson for the PFDC, Axis Innovations, Eventum, Shadab Sounds and W production for logistics and operations, Mustang Production as event consultants, Red Communications for digital support, Faisal Farooqui and Dragonfly as official photographers, live-stream by AI Solutions, Urdu1 as the official media partners, CityFM89 as the official radio media partners with media management by Lotus Client Management & Public Relations.