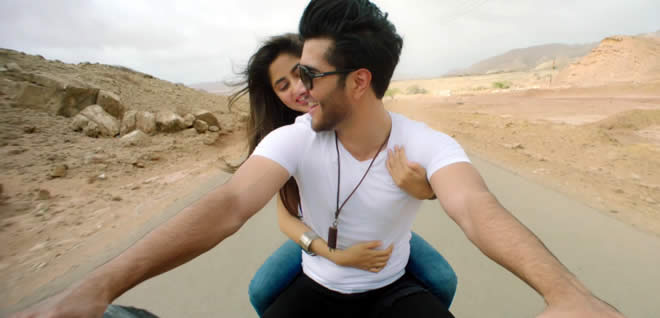 Fans of Sajal Ali and Feroze Khan's Jodi will definitely be delighted to know this! We are more than excited to break the news, The Official Teaser for their debut movie Zindagi Kitni Haseen Hai has been finally released.
The trailer of the upcoming Pakistani film certainly promises entertainment. Zindagi Kitnee Haseen Hay is all set to be released on this eid-ul- azha, Sajal Ali and Feroze Khan, currently the cutest couple of Pakistani Television Industry, the couple will be seen in a loving avatar.
Scroll Down for Video:
A couple who's madly in love. Zindagi Kitni Haseen Hai has released its official teaser and it shows potential than one could ever imagine! The trailer gives us a peep into the emotional roller coaster rides of life. The movie story revolves around the duo and the troubles their relationship faces later on. Feroze Khan portraying as Zain, plays the role of a struggling movie maker who is trying to fulfill his father's dream.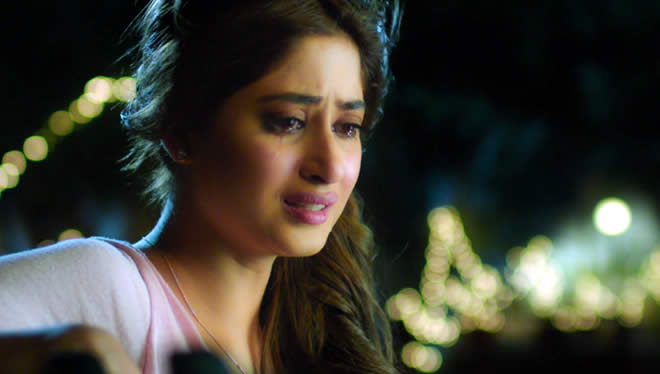 Zindagi Kitni Haseen Hai is the debut of Sajal Ali and Feroze Khan in Lollywood Industry. Directorial venture of Anjum Shahzad, Zindagi Kitni Haseen Hai is a joint venture between Geo Films and Rc Films in Association with Kingfisher Films. Shafqat Cheema, Aly Khan and Nayyar Ejaz are the other names not to be missed, attached with the movie. Zindagi Kitni Haseen Hai written by famous TV writer Abdul Khaliq, Produced By Rafiq Ahmed Chaudary and Fahmeeda Abdull Khaaliq,
Executive Producers Jahanzaib Quadir and Saeed Ahmed Chaudary, Associate Producer Kamran Siddiqui Director of Photography, Asif Khan, Associate Director, Safwan Bawani and S.M Hali, Assistant Director, Nusrat Binte Rehman, Production Design, Fayakun, Creatives Art Director, S. Mohsin Ali, Costume designer, Jazib Qamar, Makeup and hair styling by Alam Hakim's Assistant makeup and hair, Hassan ali, Speacial effects and get ups, Majid Hussain, Music Produced by Soch, Sohail Haider and Farhan shah, Editors, Ehtesham Khan (ET) and Waqas Ali Khan, Promotion Editor, Faheem Ahmed, Post Et studios.