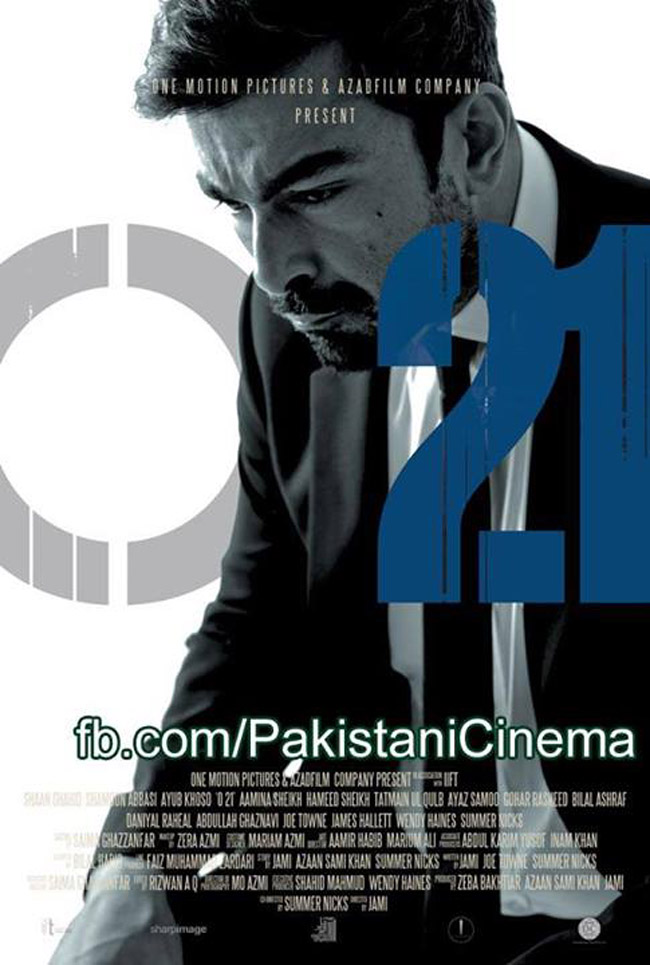 It is with great anticipation that Pakistani filmgoers await the much-hyped release of '021', a spy thriller that will open in cinemas across the country on October 5.
Starring Lollywood superstar Shaan and award-winning actress Aamina Sheikh along with Ayub Khoso and several others, '021' is set to break new grounds in the Pakistani film industry.
O21 is directed by Jami, co-directed by American filmmaker Summer Nicks and produced by Zeba Bakhtiar and her son Azaan Sami Khan.
The film, produced by One Motion Pictures is based on a screenplay by the international award winning writer, Summer Nicks.
[contentblock id=1 img=adsense.png]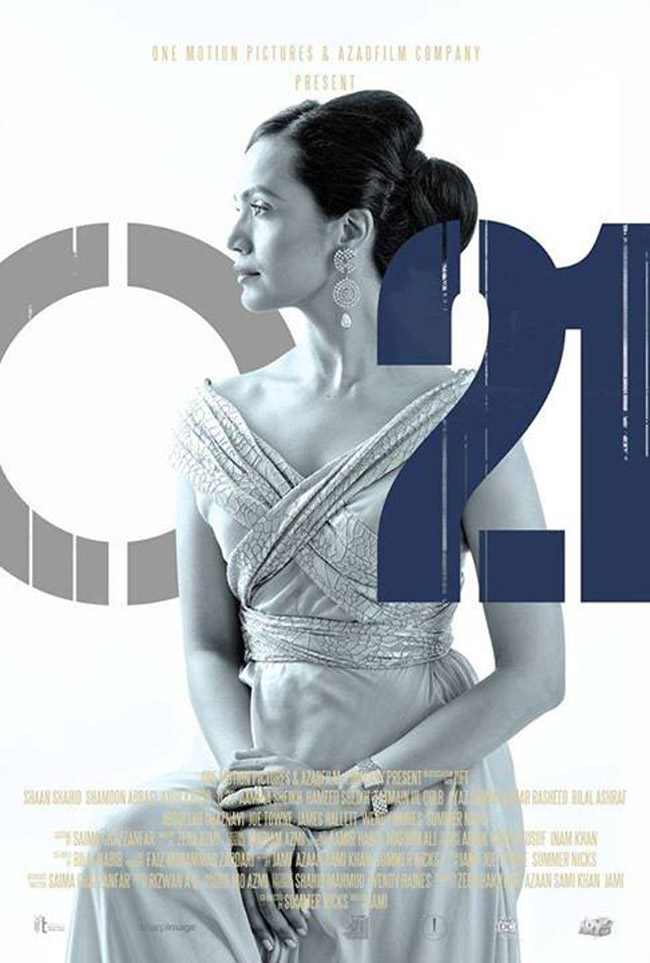 The lead roles are played by Aamina Sheikh, winner of the best actress prize at the New York International Film Festival, the renowned actor Shaan who has received accolades through countless Pakistani blockbusters, most recently Waar.
Abdullah (Ayub Khoso), after 30 years of war in Afghanistan wants to save his country from another 50 years of corporate warfare. He works with his Pakistani ally Kashif Siddiqui (Shaan) to save the two neighboring countries from further turmoil through a plan that could risk their lives and their families. A plan that has 21 hours to be executed.
[contentblock id=2 img=adsense.png]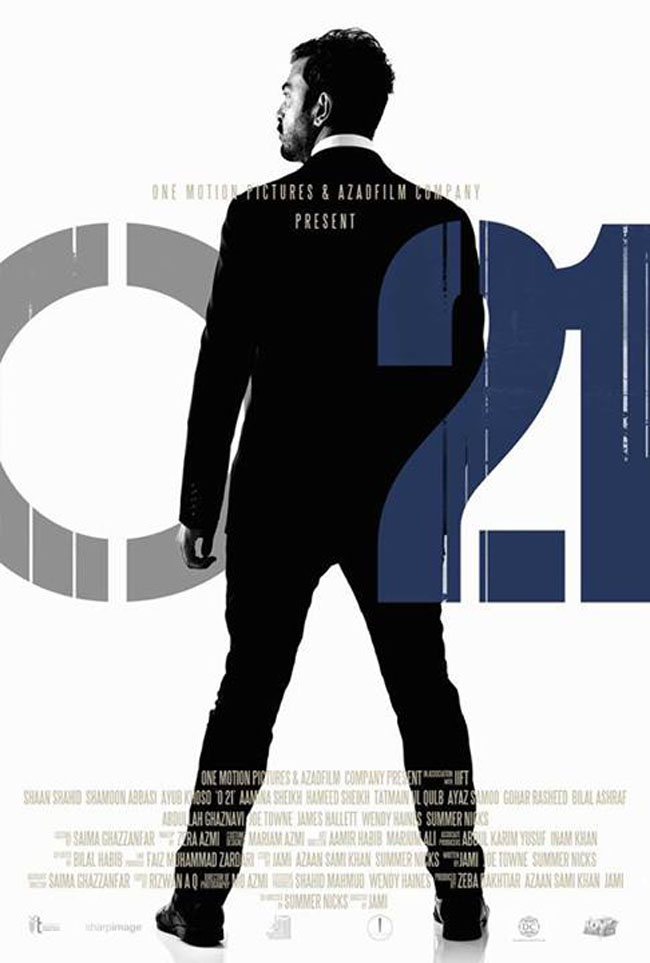 The film's score is composed by Hollywood composer/conductor Alfonso González Aguilar. Legendary Pakistani singer Rahat Fateh Ali Khan is also involved. The soundtrack includes three original songs and three remixes.
It is the first Pakistani film to be released in 22 countries simultaneously including the United States, United Arab Emirates and United Kingdom. It is also the first Pakistani film to be mixed in Dolby Atmos.