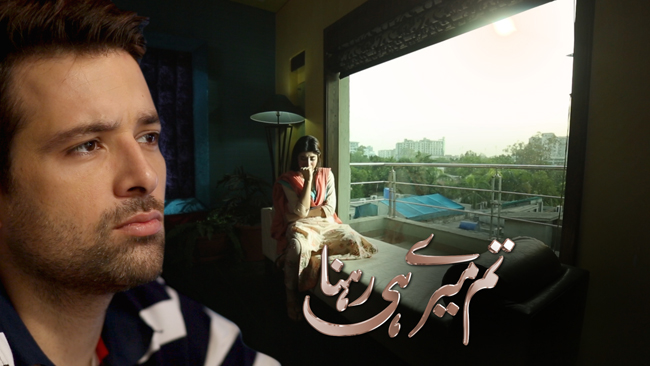 The plot revolves around love, greed and sacrifice. The story unveils the love affair of two cousins, Rania and Nameel.
Rania's mother Shahana, blinded by greed, is strictly against the union and cancels their engagement over a property issue. Rania and Nameel get married secretly but a series of events leads to the death Nameel's brother at the hands of Rania's father. Nameel's father decides to forgive Rania's father but on a strange condition. What is the condition, and will the couple be able to fulfil it?
Watch Tum Mere He Rehna, only on HUM TV.
Starting from:            3rd September-14 at 8:00pm Every Wednesday
Writer:                         Syed Wasi Shah
Director:                      Asif Younis
Production:                Six Sigma
Cast:                           Meekal, Urwa, Saba Hamid, Waseem Abbas, Huma Hamid,  Rashid Mahmood, Uzma Hassan, Kiran Haq, Sohail Sameer etc.