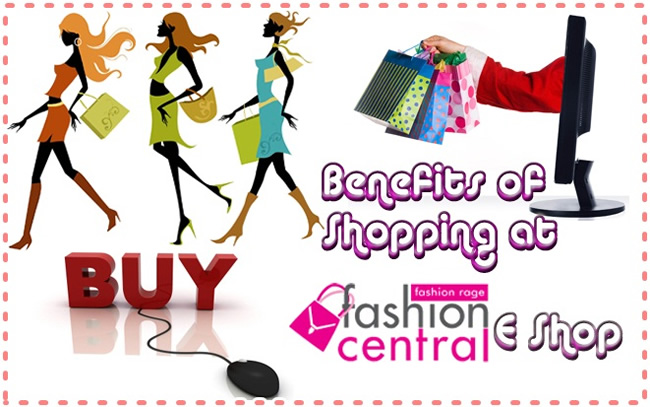 When it comes to Pakistani level, specifically electronic shopping is making its roots and is leading fast towards catching the mindsets of general public and is emerging as the easiest way of doing shopping. There are multiple reasons why a person should prefer online shopping over traditional and can get benefits of e-shopping.
1. Shop the way you want:
If I say that I usually do shopping in my shorts & vest, staying in my bed and mostly I get time for shopping after 12am what would be your response? No I am not lying, in fact it is the benefit I like the most of doing shopping over internet. You don't have to wait for public transport, time for the opening of market and getting ready for going shopping. Adding more, if you are a person like me and are hesitant of crowd, online shopping will be the place for you for fulfilling your shopping requirements. Moreover, 24/7 availability of market is for sure in case of e-shopping. And it is on the top of the list of the benefits of e-shopping.
2. Compulsive buying:
Rules should be like, if you don't like something you can go on by not putting it in your shopping list. But, unfortunately it happens that we end up buying something we actually don't like and this is all because we cannot choose what we want and especially because of the sellers up selling skills. But e-shopping lets us bring up large amounts of varieties in front of our screen and the option for making choice also increases, similarly no one is there to pressurize us for making quick decisions (directly or indirectly) also no one can influence our choice.
3. Affordability:
Stores available on Web letting you do online shopping also consider your pocket, your purchasing power and affordability. In a way, if there's something new you are interested in purchasing, but the price doesn't let you then the things you need to do are only a few clicks which will lead you in the path of getting the same stuff as a B-pair which will be obviously lesser in price as compared to the price of brand new.
4. Deals:
Now a days you can observe that the deals available online are not available in physical stores. As a matter of fact, brands are now promoting their products on web sites, especially social networking websites to reach bigger traffic. Not only, it helps the customer monetarily but also arises a sense of competition among the brands which is obviously at the end beneficial for the customer.
5. Feedback:
This form of shopping also lets buyers to directly contact with the administration and they can also give their suggestions, feedback & and can convey their demands. Although, results could never be the same for everyone always but the fact is that the seller can understand the demands of the buyers. And eventually the customers would start seeing their demands on their screens.
6. Control on Expenses & time:
When it comes to shopping it does not come alone. It means that whenever you are going out for shopping with your family or friends, the expenditure will not only be of shopping but also expenses like dinner, lunch & drinks would add up to the expenses. Today finding a place for parking is a big deal and cannot be done as easily as it was done few years ago. One third of our time is required for all this stuff. So e-shopping is the best way to avoid these unnecessary expenses and wastage of time.
Looking at the benefits of e-shopping, we conclude that it is much better than conventional shopping.