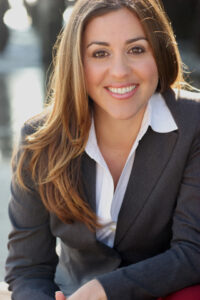 Human being is a social animal and it seeks appreciation and acceptance from society. In teen-age this desire is at its peek. Teen-agers are extremely conscious about their appearance and conduct as they stand at the edge of becoming a part of the elder world. The case is similar with both boys and girls. One of the most basic instincts in females is also to look good and attractive. This instinct works over efficiently at teen-age hence teen-age girls try to the max to keep their selves up to date according to the trend. It is equally important to know that every fashion or trend does not suit every kind of body shape. It is foolish to opt for a style, only because it is the new even if it does not suit your body shape.
Chubby teen-ager girls are particularly conscious about what to wear, keeping in mind their physical form. Here are some simple but very useful tips for chubby teen-ager girls about how to make your chubbiness look trendy.
Say a big NO to Q-lots, baggy pants or loose trousers because it enhances ones looks which would not suit you at all. Instead go for skinny jeans or in more traditional sense choori pajamas. Boot cut pants also make chubby girls look fashionable. One thing must be kept in mind that avoid wearing small tops with skinny jeans or shirts with wide slits because in skinny jeans or choori pajamas, your body features become more prominent and thighs look stout. Do wear loose frocks, knee long tops and kurtas. Prefer full sleeves or three quarter sleeves are even better.
Regarding shoes, pumps, new trendy wedges are the best options for chubby teenager girls. Ankle boots are also a good option but not very pointed ones. Flats are better then heels. High heels not only make you look tall but it also makes you look older. So for teenagers, pumps, flat chapels and wedges are perfect and trendy.
Choose elegant and delicate accessories such as studs, subtle anklets and bracelets or delicate pendants. Such accessories will help you look graceful and charming. Keep one thing in mind, whatever you chose to wear, wear it confidently, it has to suit your age. Do not let any attire spoil the innocence and bubbly quality of your beautiful age.