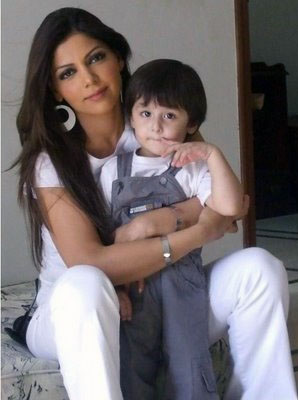 Mother's day is one of those special days of the year which is to honor all the wonderful moms of this world.
Mother's day has got its roots way back in time and motherhood has been celebrated in different ways and forms until it has started being called mother's day recently. Mother's day is turning into a global event and it is being celebrated with much zeal and enthusiasm in different parts of the world especially Europe, Asia and U.S.A.
For a mother, nothing can be more special than a gift by her child on mother's day when she is totally lost in her work and doesn't even remember the mother's day. The beauty of mother's day is that you can be as creative as you want and no matter how inexpensive your gift is, yet it is going to be the most priceless item for your mom on mother's day. Generally, for mother's day a great gift is the one that you make yourself or something in which you give your own personal touch. You don't need to feel shy if you think you are not creative, after all it is you mom whom you are gifting and she knows you better than anyone else and above all, it is only the thought that counts on mother's day.
Pay special attention to the mother's day card and gift wrapping. The best thing for mother's day is to make a handmade card for your mom. No matter you are 4 or 40, your mom will love a handmade card more than any gift or card that you buy from a shop. Add some photos to the card, put some favorite accessory replica of your mom on the card, choose her favorite color to make the card and be as innovative as much as you want to because it is certainly mother's day celebration. If you are a poet and you write great poems then sparkle up your mom's smile by writing a poem for here that is totally original and totally by you for mother's day. Plan out a special lunch with her somewhere outside the house perhaps her favorite restaurant or where you like going out with her. You can also cook a meal for her on mother's day and give her a day off from cooking and working in the kitchen too.
Remember that for mother's day it is very important to spend time with your mom. If you have siblings then call them over and ask them to have some quality family time with mom. Watching a movie, going through old pictures, going out for a picnic or even taking a walk in a nearby park can be amazing for mother's day fun. Mother's day is all about sharing the love with your mom and commending her for what an outstanding job she is doing. Each mom is special and unique in her own way. You just need to find that beautiful spark in your mom and honor her with all the love and respect she deserves especially on this mother's day and each day.
So, gear up and get ready for some wonderful bonding time with your mommy and make wonderful memories with her on this mother's day. Show her all the love that you have for her and just enjoy being you with her because these are just the mothers in front of whom we can be anything that we want to and mother's day is the perfect time for sharing and letting yourself on the loose in front of your mother.