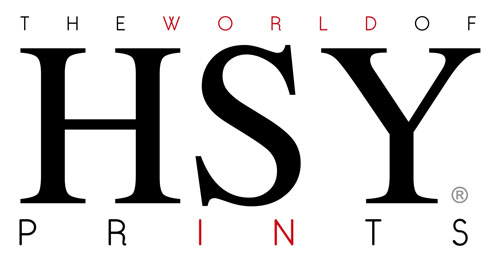 The House of HSY proudly announces its debut collection of lawn prints, "The World of HSY", available for retail through nationwide exhibitions and at fabric outlets from the first week of April 2011.
Indeed, this latest retail extension of the respected fashion house comes as a celebration of a decade in the industry and is manifest of the design houses' consistent quest to remain dynamic within the business of fashion. An extension of their prêt a porter philosophy, The World of HSY prints will be retailed as an unstitched range of complete ensembles. Priced competitively with twenty designs within the collection and each design available in three distinct colour palettes, The World of HSY Prints endeavours to bring forward the fashion houses' coveted aesthetic to a larger audience of women in Pakistan, through this accessible brand.
With a mélange of textures, patterns and hues, the first World of HSY collection will include a diverse assortment of prints present in each ensemble allowing the consumer to mix and match instead of remaining confined to a single print outfit. Furthermore, having achieved much success and critical acclaim for their menswear, The World of HSY is also including specific unisex cotton prints within their debut collection to also cater to their ever increasing male clientele.
On the announcement of the launch of The World of HSY Prints, head designer and CEO of the HSY design house Hassan Sheheryar Yasin has said "The World of HSY's first collection of prints introduced for S/S 2011 is a celebration of self expression, striking a balance between tradition and experimentation where our designs mirror the emotions, cultural heritage and characteristics of the modern Pakistani woman. Having successfully launched couture, resort and prêt lines over our decade long history in fashion, this year we are proud to extend our repertoire to our first ever luxury print collection"
Launch, Exhibition and Retails dates and venues for The World of HSY Prints will be announced within March 2011.