In our first part, we have told you about some precautionary measures regarding make-up; particularly about preparation of good make-up looks. After organizing the make-up products and directing yourself towards the good make-up ability, you need to access some more preventive measures of make-up.
Always start make-up with the fresh face and temperament. Wash your face gently, probably with some good mild soap or face wash; and re-wash with chill water. Some beauticians suggests that message your face with an ice-cube before applying summer/spring make-up. First of all applying good moisturizer provides you fewer chances of cracks in the base of your make-up.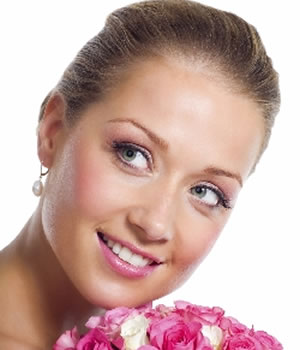 Apply the foundation/base with intense care in your make-up as an equally blended /smooth base easily hides the blemishes or stains of your face. On the contrary un-equal or badly blended base of make-up highlights the stains on your face and makes them more prominent. If you are fancy to apply concealer, then do not forget to match it with your foundation. Artistic make-up easily covers all unwanted marks of your face.
For fine make-up another important thing is to select the standard make-up brushes, especially for the blush. Blush in make-up simply adds extra shine in your face by highlighting your cheeks. Always apply light colored shades on your cheeks to have soft make-up look, and to enhance your natural beauty. Light colored make-up shades like peach or light pink helps you in this scenario. Dark colored make-up shades can't give you rosy & soft look. Also remember that apply the shades on the appropriate place on the cheeks for quality make-up; smile is the best way to direct you.
Eyes being the prominent feature of your face require the careful make-up. Do not forget to keep tissue paper beneath the eyes while applying eye make-up; as the extra dust if sprinkle on the face would disturb your neat make over. Preferably apply the eye make-up shades according to your dress code, but to have bit natural looks apply the light shades. Do not forget to apply mascara to define your eye shape for a neat make-up.
Applying lipstick would be the last stage of your make-up. Dark shades of lipstick kills your soft or natural make-up looks. So always apply light but glowing shades of lipstick too. Lip glosses goes best in this regard. Lip balms with the fruity fresh colors & protein treatment keep your lips healthy and glowing.
By considering all these important points you can straightforwardly enhance your natural beauty through soft make-up.