Want to slim down and get in shape for summer? Get ready to sweat it out at the hottest workouts classes that torch calories.
Pop Sculpt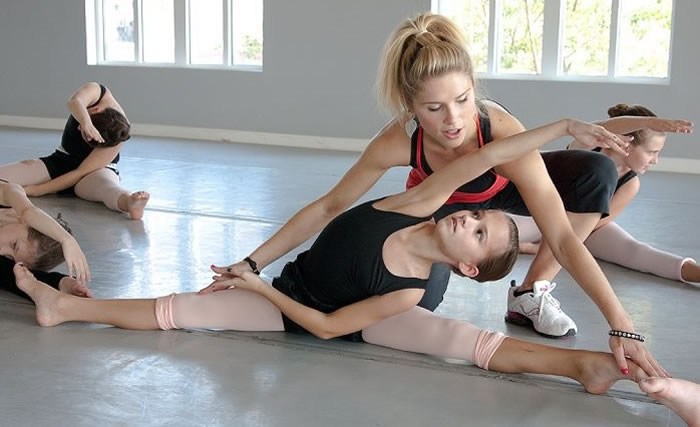 Is a sexier version of your standard barre class. Created by Jennifer Williams, a former professional ballet dancer and Pilates instructor, and her husband Deric, a brand developer, you'll sculpt and tone through a combination of strength work and stretches for one hour. 
305 Fitness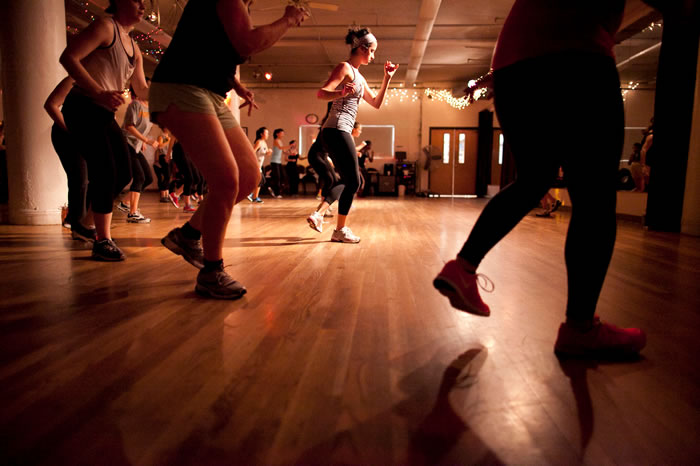 Where can you dance your way fit? 305 Fitness. Founded by Sadie Kurzban, this Miami-inspired high intensity cardio, dance party can torches up to 800 calories. Each 55-minute workout includes sprint intervals, sculpting, and a cool down stretch. 
Barre3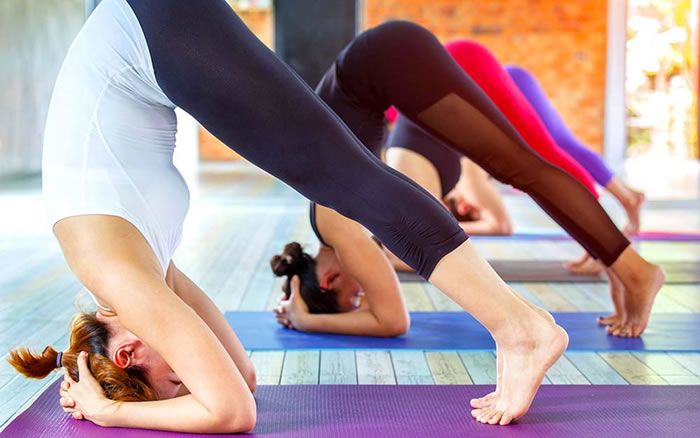 is rooted in three fitness disciplines: ballet barre, Pilates, and yoga. While many boutique fitness studios offer several types of classes, barre3 offers one class for everyone—moves can be adapted for your personal fitness level. "Our goal is to help you get in tune with your body and push it to new levels, constantly fatiguing your muscles and then restoring them," says founder Sadie Lincoln. Expect 60 minutes of endorphin-boosting, muscle-burning movements. This transformative workout builds lean, toned muscles and increases your metabolism. 
Kick Boxing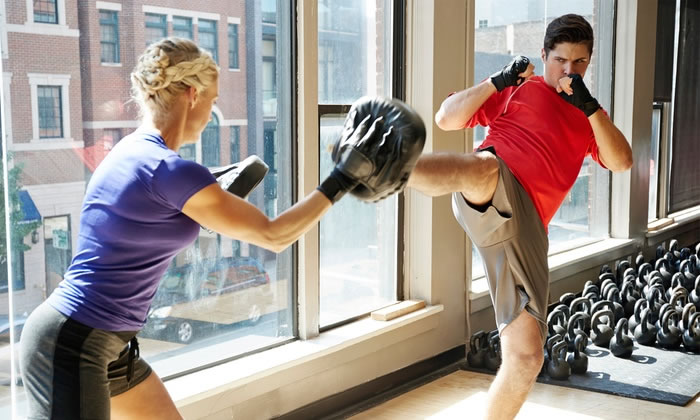 allows participants to work out like a professional fighter. Members gear up with boxing gloves to perform conditioning drills and kickboxing techniques. Through high Intensity interval training, this action-packed 60-minute class can burn between 450 and 800 calories. 
Burn Pilates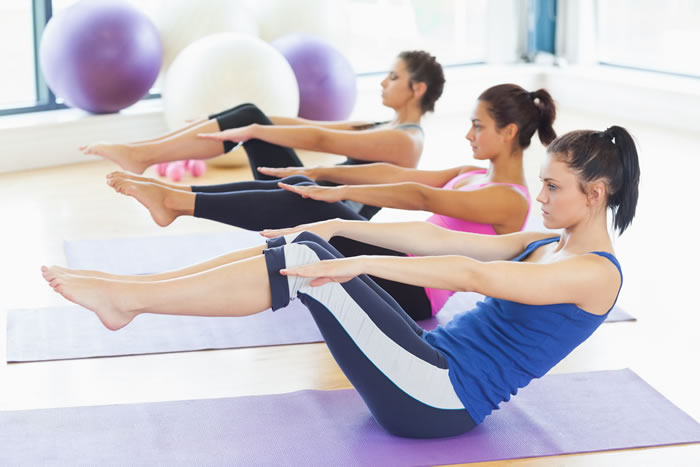 Blends the best aspects of Pilates, cardio, and strength training into a body sculpting, heart-pumping 55-minute workout—that can burn up to 900 calories per class! Expect classic Pilates mat work series to strengthen your core, free weights to tone muscles and build strength, and high-intensity training (HIIT) drills to build endurance. The best part (other than the results): From beginners to pro athletes, exercises can be modified and customized to meet personal fitness goals (each class offers three variation levels for each move). 
Bungee Flight: Adrenaline Rush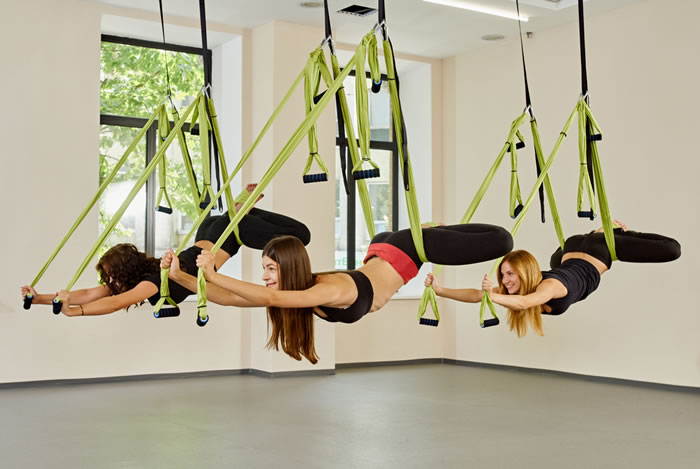 Bungee Flight: Adrenaline Rush is a high-flying, gravity-defying workout. This full-body workout utilizes the 4D PRO (a special bungee) to strengthen muscles, burn calories and have a ton of fun.
The Rope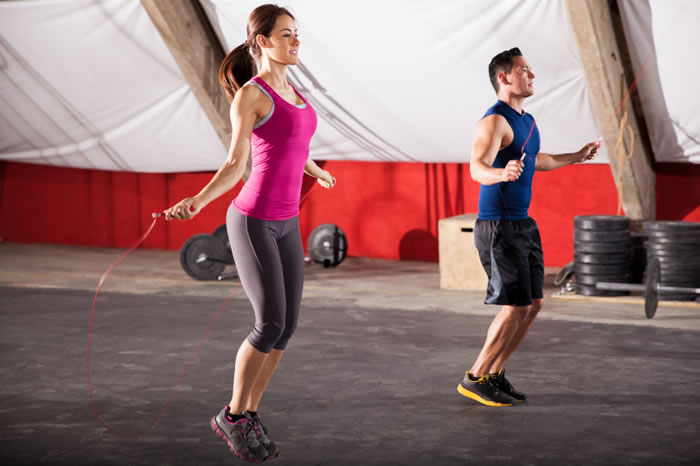 Simple and yet oh-so efficient: Just 10 minutes of jumping rope can provide the same cardio benefits as 30 minutes of running, two sets of tennis, or 45 minutes of racquetball, says Lee. It also shores up your entire kinetic chain (your body's interconnected system of muscles, joints, and tendons), starting with your feet and ankles, to build the functional strength needed for day-to-day tasks such as carrying heavy bags.
Burn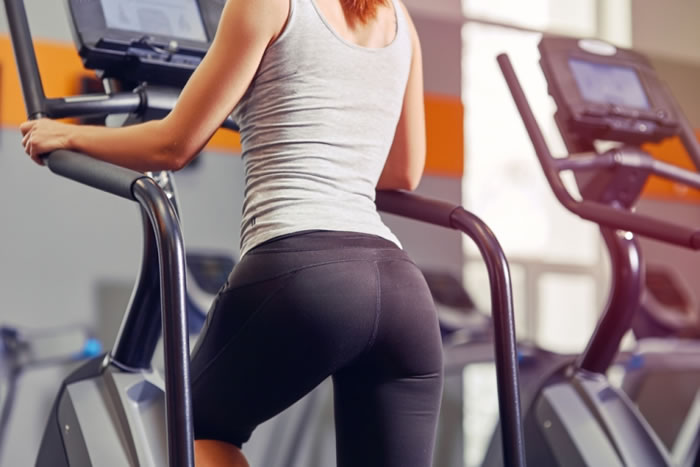 Short on time? Fitting in just 30 minutes of fitness each day can change your body—that is when it's half an hour on a Versaclimber. This intense 30-minute class uses the Versa Climber activates the whole body, simultaneously strengthening the upper and lower body—and the core strength. 
Obstacle Course Race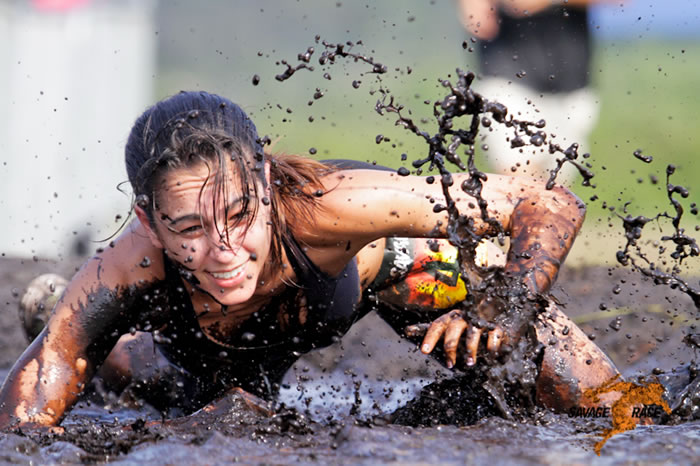 OCR is a mix of conditioning and skill development, which enables athletes to have the necessary skills and stamina to complete an obstacle course race.