One of the country's renowned fashion designers Emraan Rajput is showcasing his collection titled 'THE ROYAL RAAJ' at Bridal Couture Week- Gold Edition.
Emraan Rajput is one of the premiere menswear designers in the country. He has an aesthetic that combines with the commercial aspect of fashion to create clothes that are not only eye candy, but they are loved by his clients.
With his new collection, The Royal Raaj He aims to bring the royalty back in grooms wear. The collection is an embodiment of eastern luxury featuring motifs from the Mughal era.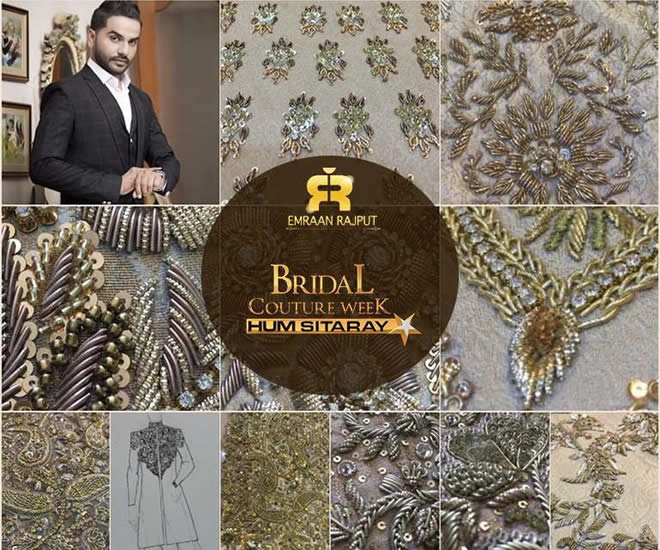 Emraan Rajput has tapped into the Royal history of the sub-continent and brought back the silhouette that compliments the royal event that a wedding is supposed to be.
The Emraan rajput groom exudes luxury but at the same time sticks to his eastern roots, so the result is a representation of the eastern aesthetic at its best.