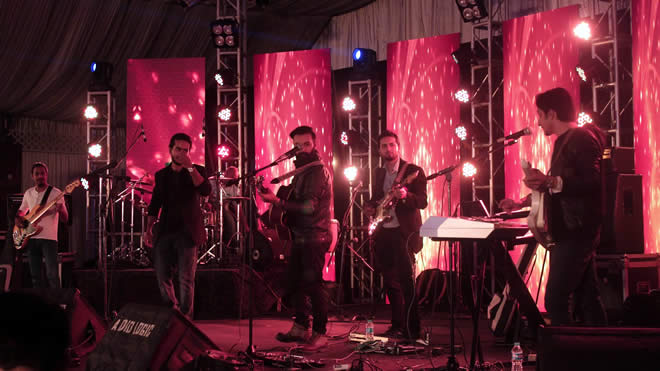 After releasing Pakistan's first mashup music video, Mirage has released Pakistan's first ever 360 Degree live performance music video featuring a live jam cover of 'Ilahi' by Arijit Singh from Yeh Jawaani Hai Deewani.
The live performance music video was recorded in collaboration with Vertex Media and Shashkay Films as part of their introduction and testing phase of the 360 degree video recording technology in Pakistan. The song features Rehan Nazim on vocals, Saad Hayat on keyboards, Hasan Mahmud and Abid Wilson on Guitars, Bradley D'Souza bass and Ajay Harry on drums. MIRAGE will be releasing two more such videos later this month.
Speaking about the release of their latest single, Saad Hayat has said, "We got a call from our friend Fawad at Vertex Media asking if we would be interested in being part in testing of the 360 degree video capturing technology. And we, having been following the 360 videos in recent past and big fan of the whole idea, said yes without hesitation. We asked them to shoot one of our live jam sessions at the studio and performed 3 songs. Shashkay Fillms was kind enough to help execute it. We are really excited about this and plan to do a 360 degree video for one of our tracks from the upcoming album real soon!".