Front details include cowls, draping, a high neckline and an uneven hemline to all vibrant colors: these draper dresses from Sara Salman are all an absolute must have this season.
The draper is not just for summer; it is also an indispensable fashion item to be included in the winter wardrobe and is the perfect piece for the party season.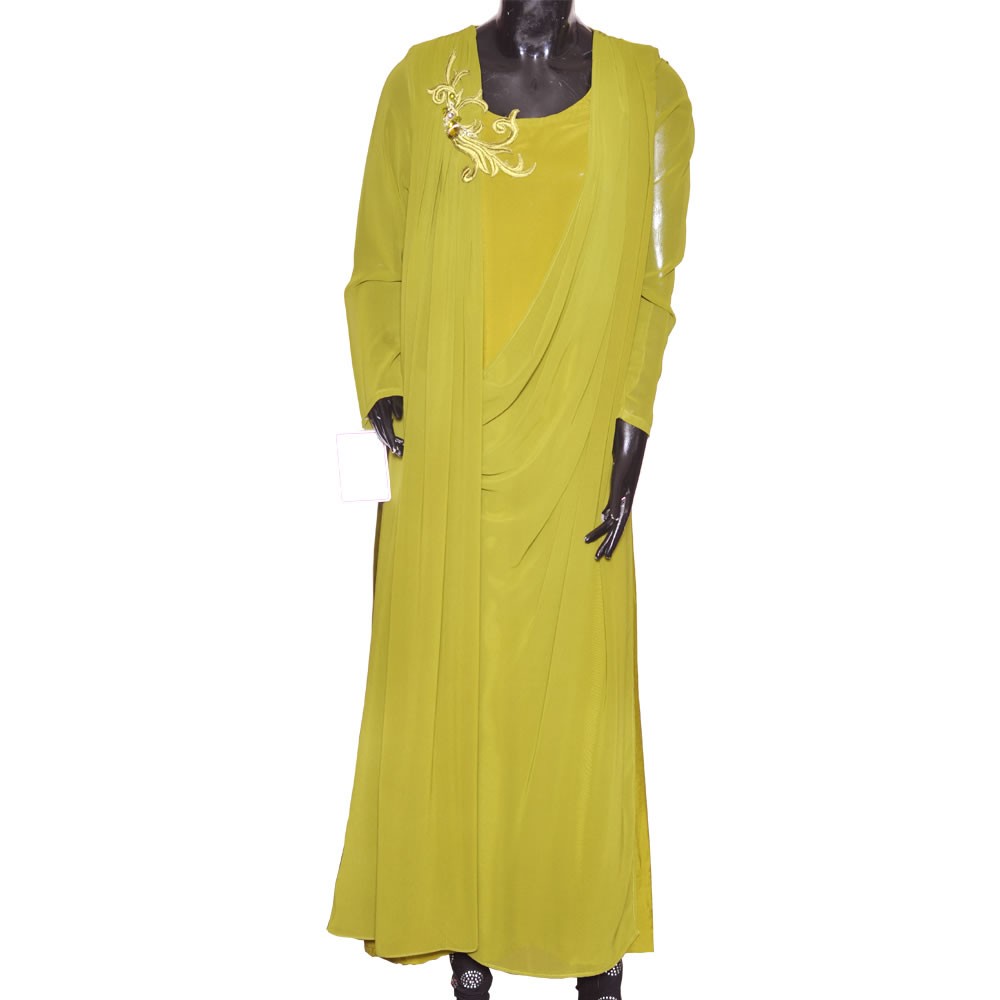 GREEN ASYMMETRICAL DRAPER Price: $79
Sara Salman has glamorously designed product range of draper this season, all of which are fashionable, attention grabbing show stopping and absolutely elegant.
In any of these Double layered cowl top with an uneven hemline creates quite the impact in making you a style statement. These dresses are for you if you want to become an attention seeker in the party.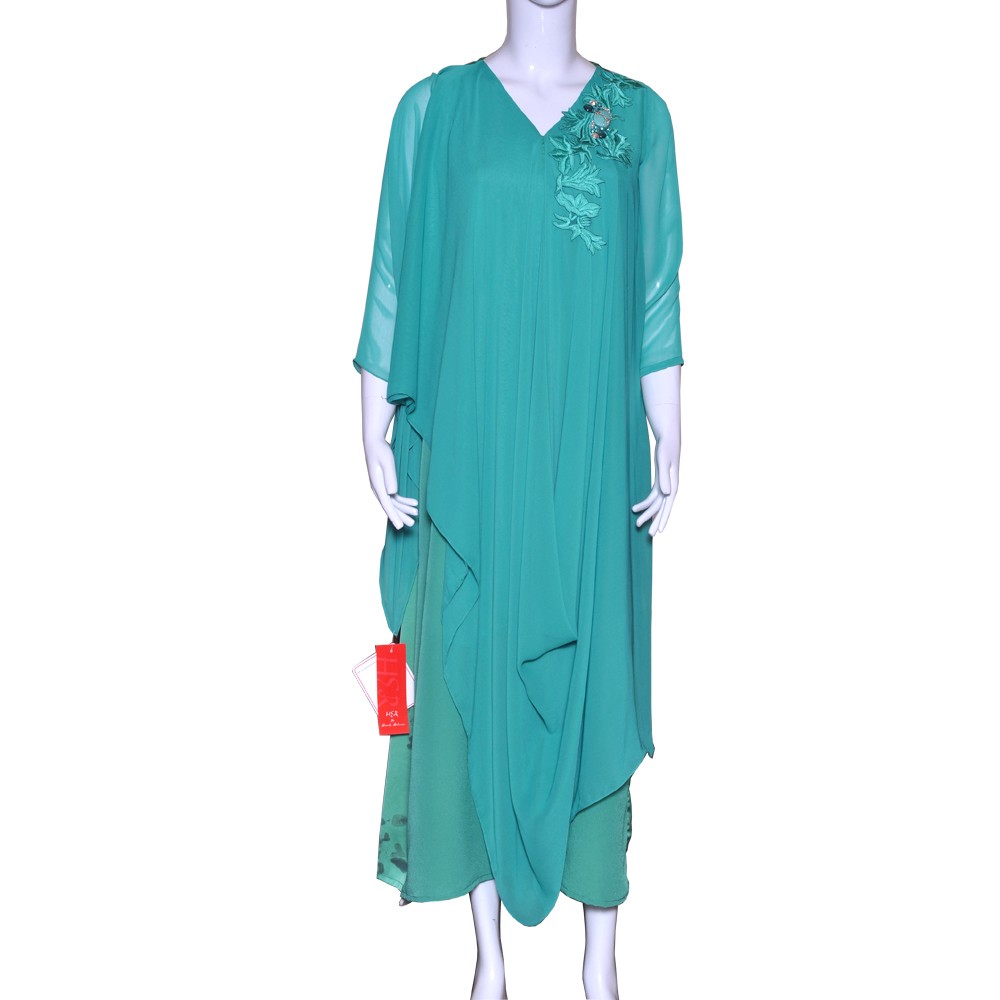 AQUA CHIFFON TOP SIDE FEROZA MOTIF WITH STONE WORK Price: $79
The party season is not about shying away, so go for the finest look this season and  make sure you are center of attention and add one of these splendid maxi dresses, from Sara Salman, to your wardrobe this season.
Below are our favorite asymmetrical Draper dresses from Sara Salman, but you can shop more now by: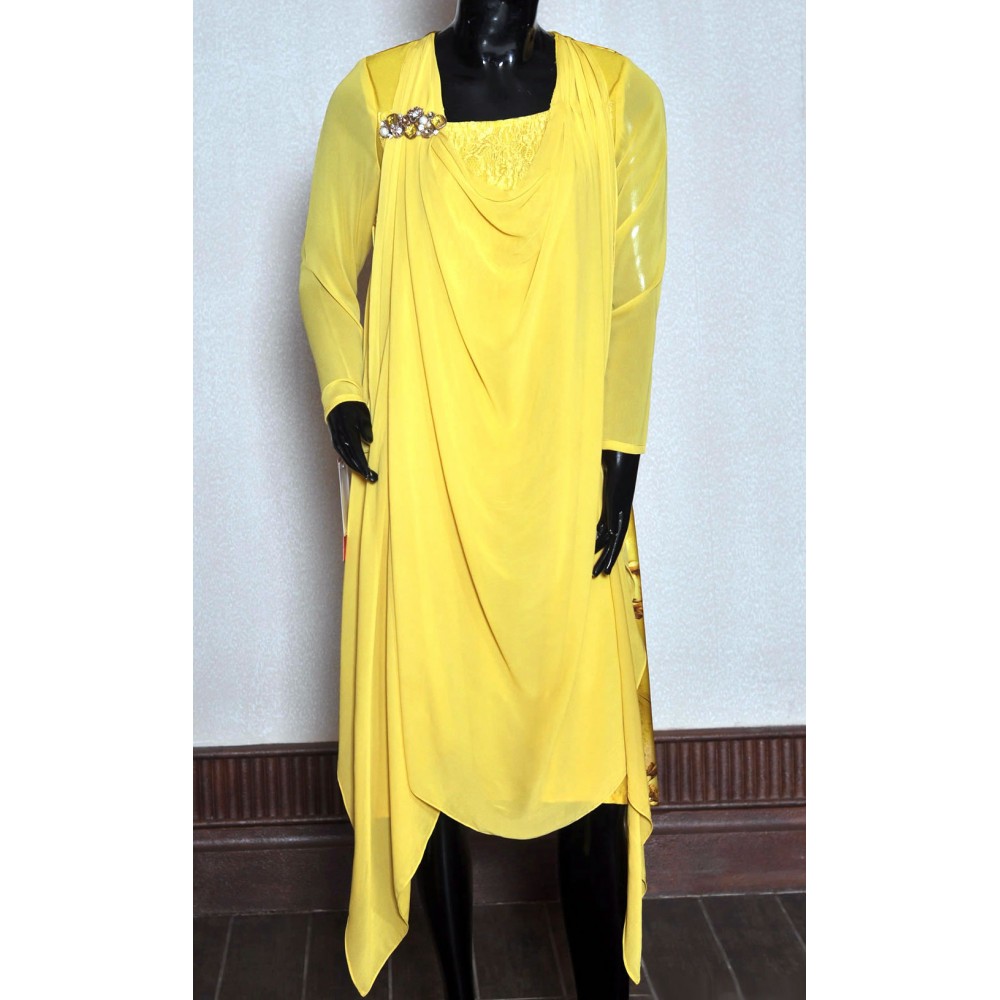 ASYMMETRICAL HEM STYLE Price: $75