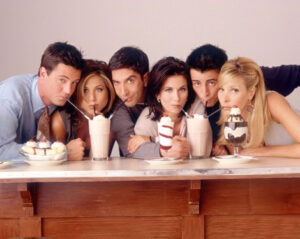 December is all about making memories and carrying the warm outfit that gives comfort while wearing and also looks good to the eye. Leopard print is a classic fashion trend for December and you can also go for other animal prints depending on every individual's fashion trend preference.
If you are fond of wearing animal prints in December as a unique fashion trend be it in the form of accessories, dresses, footwear or anything else. Thus, animal prints never go out of fashion in December. The snakeskin has come into fashion trends too.
A great tip for the fashion trend in December is that if you want to emphasize any particular print that you have to make sure that you keep the rest of the outfit more suppress by that particular trend of animal. Black is the best fashion option to highlight your animal print in December as it creates a subtle background. Red, whites, greens and yellow are also good fashion options to carry our outfit with preferred accessories. Leopard-print in bags, shoes or a sleeveless jacket might seem appropriate.
So if you want to be noticed in December, go for the mix prints in unique fashion trends as it is all about the taste of wearing the outfit. All you need to do is accessorize boldly and splash all the colors that are in fashion trend these days.
Coming towards the memories which one can make is through wearing the right fashion trends and leaving the long-lasting impression in whichever company one plans to move. December means making warm memories. Coffee shops, sheesha lounges, open-air bbq parties, long walks near seaside are what describe December for people in Pakistan. Fashion trends which people follow is by wearing long boots, colorful sweaters, cardigans to make the gloomy weather equally good in fashion, caps, hats, gloves and jackets to make December more warm and welcoming in terms of fashion trends.
December activities for kids shouldn't be left behind. There are various options available in fashion for kids these days. There are plenty of one-stop shops made for parents to make shopping for the young ones easy and convenient in December. There are sporty trends, plain wears or party wears available for children as well as for adults to enjoy the December fashion trends.