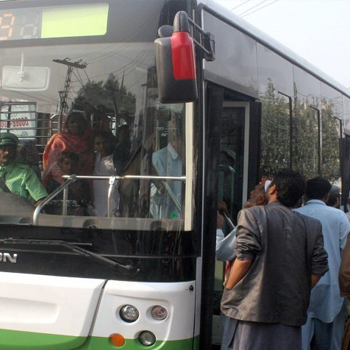 In Pakistan, the use of local buses for public transportation can be hectic as unlike the developed nations of the world, the transport system is not very systematic, moreover, at times, and the condition of buses and the securities issues make local buses quite a risky choice for travelling.
Even though, recently, government has taken up many initiatives to improve the transport system in Pakistan through local buses, yet the system needs a lot of effort and time for its proper implementation and effective working of the local buses. Normally, the socio-economic class B and C are seen to use these local buses transport system more than any other in Pakistan and they form quite a major portion of the entire population of Pakistan.
For domestic travelling, the major revolution came when Daewoo Pakistan came into existence and changed the entire pattern of travelling for the people of Pakistan. It is one of the primary transportation services company in Pakistan and doing well for over the past 10 years. Daewoo also took up the initiative of starting local buses in the cities which it primarily did from Lahore and these local buses are still running quite successfully.
Apart from Daewoo, in local buses New Khan Metro is also one of the major players and local buses of New Khan Metro can be seen vividly in Punjab area and some parts of Sindh too. But it is indeed sad to observe that such a system of local buses is just confined to few developed parts of Punjab and Sindh, that too, not to a very impressive level.
Time management and fare prices of these local buses also create havoc for the people. Normally, these local buses are not seen to arrive on their designated local buses stops which create problems for people for reaching on time to different destinations. Moreover, the economic and socio-political instability in the country adds to the misery of people as the strikes, riots, damage to local buses and constant fluctuating and ever-increasing local buses fares are a torture for a major chunk of population.
Due to the lack of local buses facilities, the local buses that are available are filled up more than their capacity which creates a nuisance for the travelers especially in hot summer months when the local buses are over-loaded and the buses are either not equipped with air-conditioners or if they have one, it doesn't work.
Hence, keeping all these issues in mind, travelling in local buses in Pakistan can be very hectic due to their bad condition, over-load or people, no system and security issues. The government of Pakistan should take steps for is betterment as it is one of the most important factors for people in order to have a comfortable and stressful living by having a system of local buses that transports them from one place to another easily and on time at all parts of the day.