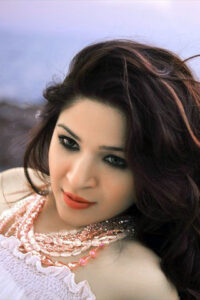 Pakistan is a hub of traditional jewelry and fashion ornaments of all types. Pakistani ladies have an awesome taste of westerns as well as traditional eastern fashion. On festivals, weddings and cultural occasion Pakistani women cannot let go of the jewelry and accessories. A bride without jewelry is considered to be incomplete.
Gold prices are sky high and this brings the ladies, who tempt for jewelry, to go for other precious and semi precious stone jewelry. These days crystal jewelry is talking over. The girls and ladies maintain their decency by adding an accessory made up of crystals. The amazing pendants, ear-rings and the bracelets leave the women in awe. The necklaces that have been delicately and beautifully designed are carefully created to match the aesthetics as well as the practicality of Pakistani jewelry. The crystal jewelry fashion has suddenly taken over the trends probably due to sky high prices of gold and other precious and semiprecious stone jewelry.
The ladies look pretty when they add accessories to their outfit. Their feminine look is maintained when they stay dressed and wear jewelry. New crystal jewelry adds a touch of romance and fashion to the look of the lady.
Fancy flower crystal jewelry hits the latest trends. Flower power soars to the new heights with edgy bold blooms featured on tops and dresses. Once again the crystal jewelry and the flower jewelry including the bracelets, bangles, necklaces and rings hit the A-list accessory. The chunky jewelry is also a part of the latest trends. The twisted chains with an addition of necklaces and crustal ropes, brooches put on shirts, lapels and pockets for glamour are a girl's dream came true.
Ladies be a rock chick and reinvent the style of the rock chicks of the 1990's and don't forget to add a piece of crystal jewelry to give the entire look a touch of glamour. Ladies definitely love the accessories and the crystals are a replica of diamonds that is considered to be a girl's best friend.