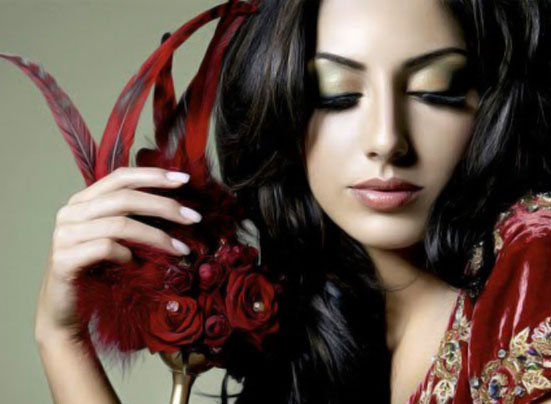 Summers are taking pace ladies, it's time to go to a salon and give your self a treat. Here are some of the best beauty salons to go to and welcome summers.
Hoping that a huge percentage of my readers appreciate civics and social ethics, as part of which, our face, the first introduction to us plays a pivotal role. I bet its more than just movies, in fact pretty much every day, we find ourselves standing and staring at ourselves in the mirror. Looking for the obnoxious pimple on an eventful weekend or the whimpering nail paint that's fading off the morning before an important hand shake, the advances in aesthetic care yelled out a dire need for a beauty ER.
With the advent of the furious supra equatorial summers, the oily skin, dark blemishes, uncanny hair running all over the place call in for some serious action to be taken in the context. Taking care of your skin is very important in summers and this is when you need to take a trip to a good beauty salon. Well have no fear, for if you're blessed with the grace of being a female and a resident of a metropolitan in Pakistan, the anecdote to all your woes laid just a short drive away. Fashion centrals such as Lahore are throbbing with Beauty Salons on every street, around every corner. So for every bit of serum that inhibits your fine epidermis, beauty salon have the answer as naturally occurring scientific elements and an array of powders and lotions.
Let me assure you that beauty isn't just skin deep. However, that by no means justifies overlooking all other anatomy that our skin is endowed with. All the keratin on the scalp, with a wee bit of meticulous trimming from specialized beauty Salons such as the auspicious Toni and Guy (Appointments are highly recommended) bring out the new you with just a few snaps of the scissor. Bob cut is very inn and it gives you an entire new look to carry in summers. Only the experience is highly personalized with your consent before every chop.
Not only hair cuts or facials, this summer consider giving your hands a treat. Experiment and run wild with your imagination. Facilitate your manicures with fruity nail paint, or just go with the French that might never run out of fashion.
Whether it's a weekend free of work, a break from the kids or just a random day out with your girls, Pakistan has the finest beauty treatment to offer. Take a pit stop at Muniba's or the infamous Depilex spotted at Mm Alam road and give them a chance to bring out the princess in all of you.