Fashion Weeks have become a kind of business which connect buyers, designers and media in a glamorous world of style highlighting them simultaneously. After the tremendous success of Lahore fashion week and Karachi fashion Weeks, the capital city of Pakistan, Islamabad, which is hungry for fashion is gearing up for a four-day grand fashion extravaganza Islamabad Fashion Week likely to make history in the world of fashion.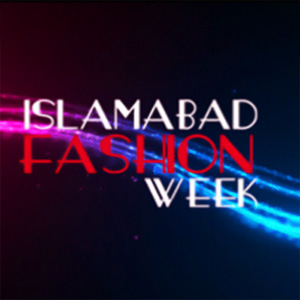 Islamabad Fashion Week, which is being organized by Excellent Events and Entertainment (Pvt.) Limited, is just days away getting all prepared to enthrall and connect millions of buyers, designers and media from east to west and substantially promoting business, as well as launching fashion celebrations in line with international standards.
Starting from January 27, 2011 at Serena Hotel, Islamabad, this four-day fashion extravaganza is destined to make history and add Islamabad's name in the world's fashion capitals.
Islamabad Fashion Week will be an ideal event that facilitates trade and exposure for our international guests as well as highlighting our local talent. The four days, very high profile fashion extravaganza will showcase the leading international and regional fashion designers and brands, through fashion runway shows and multimedia presentation. This event will adhere to the international standards and will entirely be trade oriented.
Islamabad Fashion Week aims to introduce Pakistan's fashion-related businesses links to both domestic & international buyers to further assist them in the creation of effective business link. Besides, it is meant to widen the international network of Pakistan's fashion/textile businesses and to assist in the promotion and development of small and medium enterprises in Pakistan, especially those whose scope of production is related to fashion accessories.
Who will attend:
Government Trade Officials
Consul Generals & Trade Commissioners
Garment Manufacturers and Exporters
Textile Mills Owner
Businessman & Industrialists
Members of International & Local Fashion Councils
International & Local Buyers
International & Local Media
International & Local Celebrities
International & Local Models
International & Local Fashion Designers
Fashion Journalists & Photographers
Fashion Schools
Socialites
IFW Sponsors
Who will participate:
International & Local Fashion Designers
International and Local brands
International & Local  Choreographers
International & Local Models
International & Local Hair Stylists/Makeup Experts
International & Local Fashion Schools
Participating Designers
Islamabad Fashion Week is open to both international and regional designers and fashion houses highlighted below:
27th Jan 2011
28th Jan 2011
29th Jan 2011
30th Jan 2011