The Famous 'Mall of Lahore' standing tall in the greens of Lahore's beautiful Cantonment area is a hub of exciting brands and fascinating shopping outlets.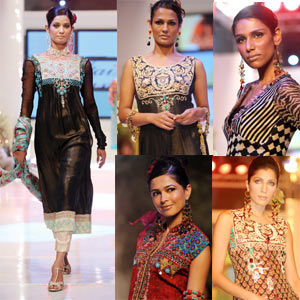 Just last week, various top-notch fashion gurus have launched their collection unanimously under roof of a one multi-branded outlet – the Designers. The ground floor of the bravura building is filled with country's best known brands.
The ground floor of The Mall, laden with finest collections by Pakistani fashion designers will gradually provide fashion aficionados with a wider selection to pick from in terms of clothes and designer fabrics. Displayed under assorted brands, the pompous collection with the emblematical designer cut and fashion, it is bound to make you feel all enthusiastic and excited.
With names like Deepak Perwani, HSY, Nomi Ansari, Mehdi, Umer Batool and many others whose prêt line is at display, are successfully attracting crowds to the outlet. The Designers is where buyers have a variety to choose from, having both men's and women's top brands collectively under one roof. Although this concept of having the work of various designers in a single outlet isn't quite novel in Lahore.
Next time, you choose to visit a designer's outlet, make sure you stop by The Designers at Mall of Lahore. You are sure to find anything you want under one roof.