Ethnic outfits are so stylish and comfortable. Whether you are wearing a kurti, ethnic pants, or saree, comfort is guaranteed. Salwar suits are famous among Indian women in all states.
There are a variety of styles when it comes to salwar suits but most of them are fitting to women of all body types. The bottom part of your salwar is important when deciding the look.
You should have at least two of these salwar suits in your closet
Churidar Salwars
The Churidar salwar is the most common and traditional piece of Indian ensemble. This exquisite look is available in many colors and designs. The Churidar salwar look is perfect if you want to flaunt your gracious figure. Most churidars are body clinging and have a slimming effect. The tunic on this salwar ensemble should have a slim waist and a flaring bottom for the perfect hour glass figure. You can wear it to any formal and causal event. A chiffon dupatta will complete this look perfectly.
Dhoti salwar
Although the dhoti salwar is an old trend, it is very fashionable and stylish. Dhoti pants are fitting around the waist and have several pleats up to the hemline. Unlike Patiala pants, dhotis have a slimming silhouette that is fitting around the ankle. Fun fact, dhotis were originally worn by men but now seem to complement women's outfits pretty well.
The dhoti salwar has countless u-shaped pleats and go in an upward direction. You can have them in a symmetrical shape around the ankle or just a plain look. When wearing this salwar, ensure your tunic has slits on both sides to showcase the pleats of the dhoti up to the top. This look is casual and you can wear it to any social event.
Palazzo Salwars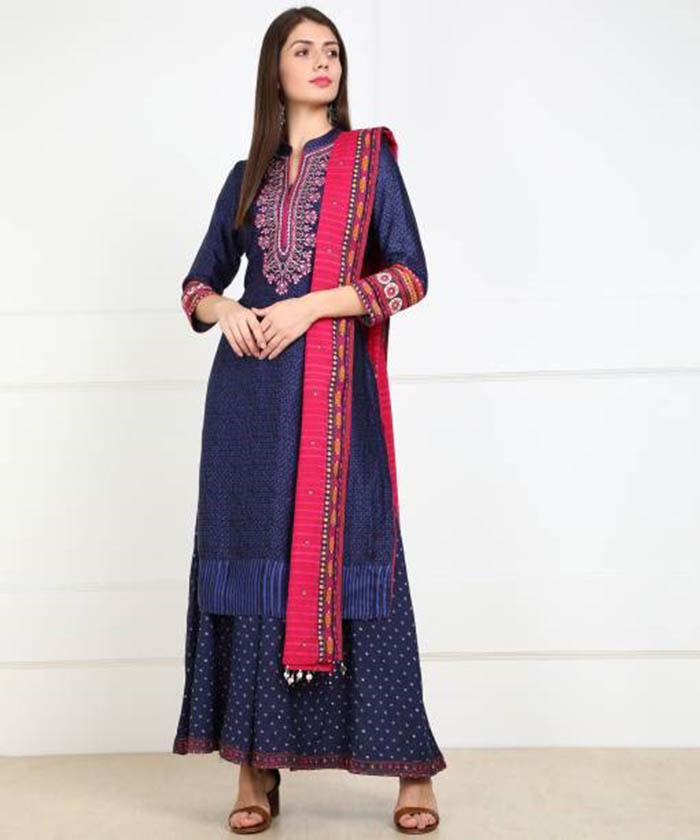 Palazzo pants are a serious trend in the Indian fashion world. They were famous in the 60's but running the current fashion line. Palazzo pants are comfortable, lightweight and perfect for any weather. Palazzo pants are available in a variety of materials, colors, color and embroideries. They also come in chiffon, silk, denim and khadi materials. Palazzo pants work well with most kind of tunics and dresses, especially kurti.
The best thing about this salwar is that you can dress it to fit literally any occasions. For an official look pair an a-line kurti with a front cut with the perfect flaring palazzo pants. Stylecaret have the best kurti styles that will match well with your palazzo pants for casual, official or cultural looks.
Patiala Salwars
The beautiful Patiala pants originate from Punjab. The structure is simply amazing; it has wide hips and uncountable pleats which is perfect for women of all body types. Three words to describe this type of pants are traditional, comfortable and stylish. They are convenient for the summer weather because of their loose structure which allows air circulation in your body.
Traditionally, these pants were worn by royals but now they are desired by any fashion lover. The pleats start at the waist and drape vertically to the hemline. They are versatile; you can wear them to festivals, school or while chilling at home. Long tunics may hide the precious design of these pants, so ensure you find the right size for your body.
Harem Salwars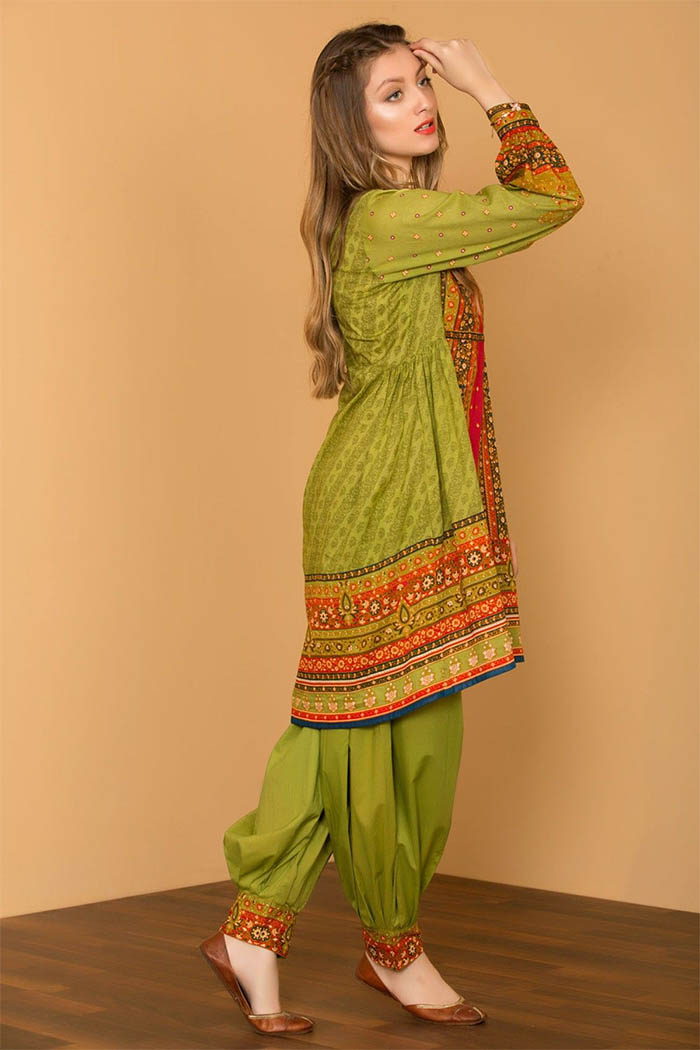 Harlem pants have also been around for quite a long time. These are not to be mistaken with Aladdin pants. They are more loosely hanging around the hips and fitting at the ankles. They are beautiful pants that can accentuate any figure. Harlem pants come in different materials and designs, each for different occasion.
Block colors are perfect for official look while bright and bold colors will complement your outfit well when you have to attend a casual event. For traditional or cultural events, choose Harlem pants with silk, georgette, or chiffon material for that flowy look. Cotton and polyester are perfect for a casual Harlem salwar.
Aladdin Salwars
The famous Aladdin salwar is an Arab original design. This is the perfect salwar for a casual party look. Whether you are going for an evening party or date, you can throw on the Aladdin salwar and get the perfect look.
You can define a basic Aladdin with its design; Aladdin pants have a tight cuff and loos fitting shape from the waist to the knees. They hang loose and fall long between the legs. The tunic for the salwar should be short so as not to take away from the design of the Aladdin pants.
Salwar with Cigarette pants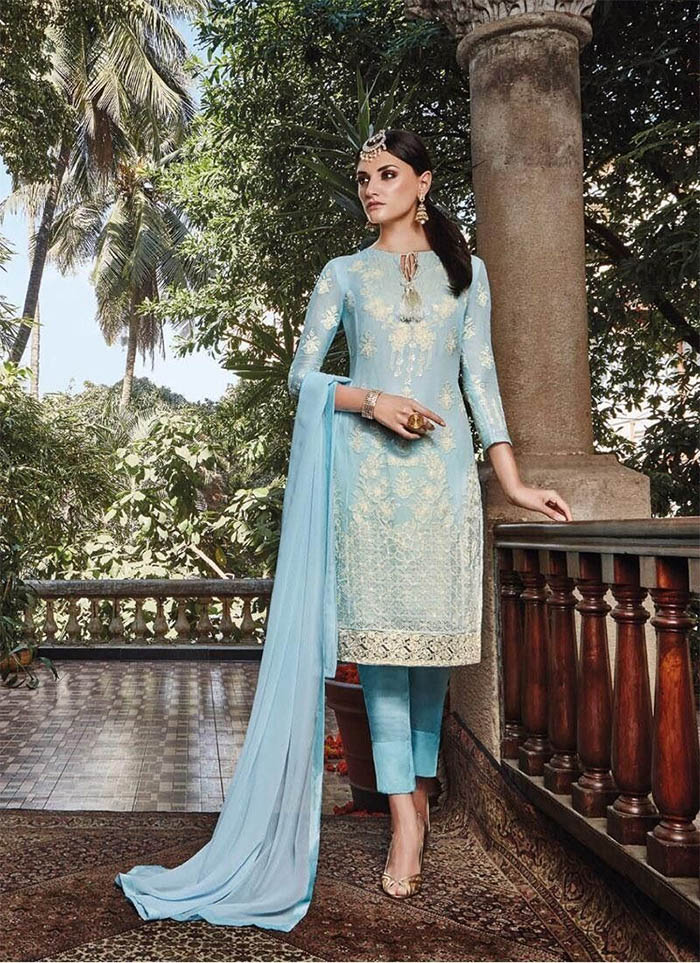 They are straight, and outline the shape of your body without actually being tight. Their hemline is just above the ankle. These pants are viewed as being more formal than casual. They come in a variety of colors, embroideries and patterns. They are light, comfortable and stylish.
You can pair cigarette pants with a flared kurti for a traditional but trendy look. For a more modern look, pair a trail cut kurti with your cigarette pants. Choose a patterned or embroidered kurti with plain cigarette pants.
Afghani Salwars
You can guess where this salwar got its name from, that's right, Afghanistan! These are perfect for any type of weather. The balloon silhouette of the salwar makes them comfortable and stylish. You can choose Afghani Salwars with a stylish pleat design or just plain balloon look. The Afghani Salwars are popular in the winter; they are thick, comfortable and will keep you warm throughout the cold weather. When choosing the tunic for this salwar, ensure it is loose fitting so that you won't take away from the shape of the Afghani.
Straight Salwars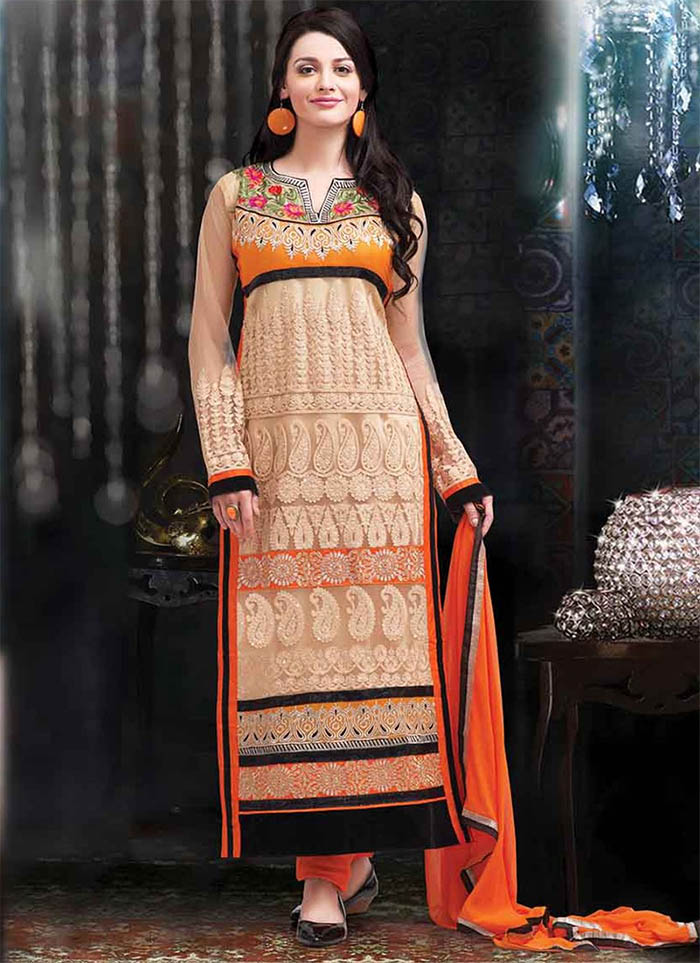 Parallel Salwars come in a variety of makes like leggings, cigarette pants and straight cut jeans but they really have a slight difference. They have a straight silhouette that goes along with the frames in your legs.
These are perfect for a summer or evening look when you do not want to a full buggy outfit. You can wear them with different types of tunics. They blend well with kameez, kurti and even choli tops. Cover up like leather and denim jacket give parallel Salwars an indo-western look.
Final word
Traditional Indian clothing never goes out of trend. If you are more of a modern fashionista, consider mixing these Salwars with accessories that will make them more indo-western looking.